UN experts warn new UK borders bill would breach international law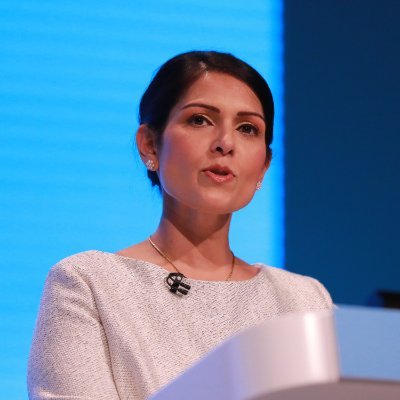 Priti Patel's proposed new UK border laws would breach the UK's obligations under international law, UN experts have said.
In a joint statement, five UN special rapporteurs said the Nationality and Borders Bill would "seriously undermine the protection of the human rights of trafficked persons, including children, increase risks of exploitation faced by all migrants and asylum seekers, and lead to serious human rights violations".
The legislation has already been approved by MPs and is now at committee stage in the House of Lords.
The UN experts warned that the bill fails to respect the UK's obligations under international human rights and refugee law, dismantling a core human rights protection of democratic societies and pushing vulnerable people into dangerous situations.
They cited, in particular, that the bil could penalise asylum-seekers and refugees, violating the principle of non-punishment in international law and discriminating between categories of asylum seekers, contrary to international law.
Siobhán Mullally, the UN special rapporteur on trafficking in persons, especially women and children, said: "The bill fails to acknowledge the government's obligation to ensure protection for migrant and asylum seeking children, and greatly increases risks of statelessness, in violation of international law."
The experts added: "We are alarmed that the bill will increase the possibility of arbitrary deprivation of citizenship – which has a troubled history rooted in racism and discrimination – and increase the risk of statelessness.
"The bill instrumentalises national security concerns, increasing risks of discrimination and of serious human rights violations, in particular against minorities, migrants and refugees. We urge the government to reverse these proposed measures."