UK: Truck owners bid for £14bn payout in competition lawsuit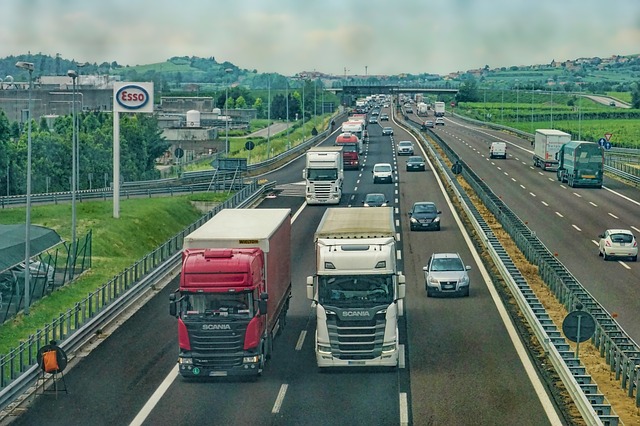 UK truck owners and lessees could receive compensation totaling £14 billion without even having to sign up to a claim in one of the biggest class actions in UK legal history.
UK Trucks Claim Limited (UKTC) has issued proceedings on behalf of owners and lessees of over 600,000 trucks, which they say were sold by way of unlawful anti-competitive practices undertaken and admitted by a cartel of European truck manufacturers over a 14-year period.
Two years ago, the European Commission fined MAN, Daimler, Volvo/Renault, Iveco and DAF a record €3 billion (£2.7 billion) for breaking EU competition rules.
UKTC is now taking legal action on the basis that this constitutes "binding proof of the existence and facts of a cartel in UK courts".
It said the European Commission's fines do not compensate victims and encourages private enforcement via damages actions instead.
UKTC was formed specifically to represent all affected UK truck owners and lessees and is seeking to be appointed as their class representative to pursue a collective claim for all those affected.
Its application was lodged on 18 May 2018 with the Competition Appeal Tribunal (CAT), which has powers to award damages to victims of anti-competitive conduct.
UKTC's legal adviser is Weightmans LLP. The counsel team comprises three competition law specialists: Rhodri Thompson QC, Adam Aldred and Doug Cochran.
UKTC's costs are funded by Calunius Capital LLP, investment adviser to some of Europe's biggest litigation funders and a founding member of the Association of Litigation Funders.
Willis Towers Watson has arranged insurance cover to cover the defendants' costs.
Roger Kaye QC, chairman of the UKTC board, said: "We have assembled a strong team of lawyers, economists and other experts to bring the claim with unrivalled experience, and my co-directors are each industry specialists in their chosen fields, with a broad and deep knowledge of the UK trucks market.
"I am confident that this claim provides the ideal opportunity for the UK victims of the truck cartel to achieve justice and fair compensation."