UK Supreme Court receives reference on new Scottish independence bill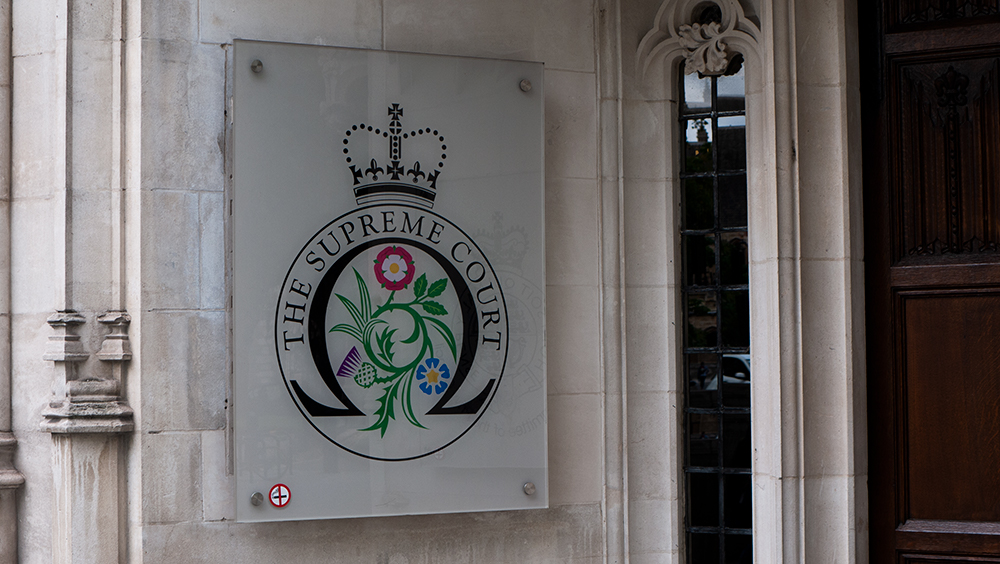 Scotland's Lord Advocate, Dorothy Bain QC, has referred the provisions of the Scottish Independence Referendum Bill to the UK Supreme Court.
The bill was introduced yesterday and proposes that a consultative referendum be held on 19 October 2023, Scottish Legal News reports.
First minister Nicola Sturgeon said: "We must seek now to accelerate to the point when we have legal clarity; legal fact. And crucially, in doing so establish and safeguard the ability of this Parliament to deliver a referendum on the date proposed.
"The Lord Advocate has agreed to make a reference of the provisions in the Bill to the Supreme Court."
She added: "It is, of course, possible that the Supreme Court will decide that the Scottish Parliament does not have power to legislate for even a consultative referendum. Obviously, that would not be the clarity we hope for.
"But if that is what the law establishing this Parliament really means, it is better to have that clarity sooner rather than later.
"Because what it will clarify is this: any notion of the UK as a voluntary union of nations is a fiction. Any suggestion that the UK is a partnership of equals is false.
"There would be few stronger or more powerful arguments for independence than that."
The reference received by the Supreme Court was under paragraph 34 of Schedule 6 to the Scotland Act 1998.
Under devolution legislation enacted by the UK Parliament, the Supreme Court may rule on devolution issues, such as whether the devolved executive and legislative authorities in Scotland, and Northern Ireland have acted or propose to act within their powers.
Devolution cases can reach the Supreme Court through a reference from someone who can exercise relevant statutory power, such as – in this instance – the Lord Advocate.
The first step will be for the reference to be referred to the President of the Supreme Court, Lord Reed, for directions. He will decide whether there are preliminary matters to be addressed, when the case will be listed, how many justices will consider the reference, and which justices will sit on the bench.