UK government outlines plans to diminish influence of European Court of Human Rights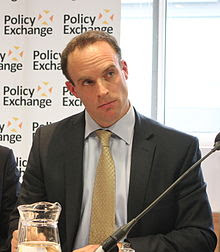 The UK's justice secretary Dominic Raab has unveiled a planned overhaul of the Human Rights Act.
Speaking to The Telegraph, Mr Raab said the European Court of Human Rights was imposing too many "obligations on the state" as opposed to defending individuals from "undue interference".
He said he is devising a "mechanism" to allow the UK government to introduce ad hoc legislation to "correct" court judgments that ministers believe are "incorrect".
"We want the Supreme Court to have the last word on interpreting the laws of the land, not the Strasbourg court … We also want to protect and preserve the prerogatives of Parliament from being whittled away by judicial legislation, abroad or indeed at home."
He said it was "wrong" that judges in Strasbourg ruled on issues relating to British soldiers. The armed forces told a government review that troops were being put "in harm's way" over fear of facing legal action under the European Convention on Human Rights.
Mr Raab said: "If you read the negotiating history to the European Convention, it was never supposed to have extraterritorial effect … I think that's wrong, that any court is effectively through judicial legislation, creating new law rather than just applying it. So I think we will want to have a look at that."
He added: "I don't think it's the job of the European Court in Strasbourg to be dictating things to, whether it's the NHS, whether it's our welfare provision, or whether it's our police forces."
Of his plans to "correct" judgments, he said: "We're identifying the problems and we're making sure we fix them … We will get into the habit of legislating on a more periodic basis and thinking about the mechanism for that.
"Where there have been judgments that, albeit properly and duly delivered by the courts, we think are wrong, the right thing is for Parliament to legislate to correct them."