UCD triumph in biggest National Moot Court Competition to date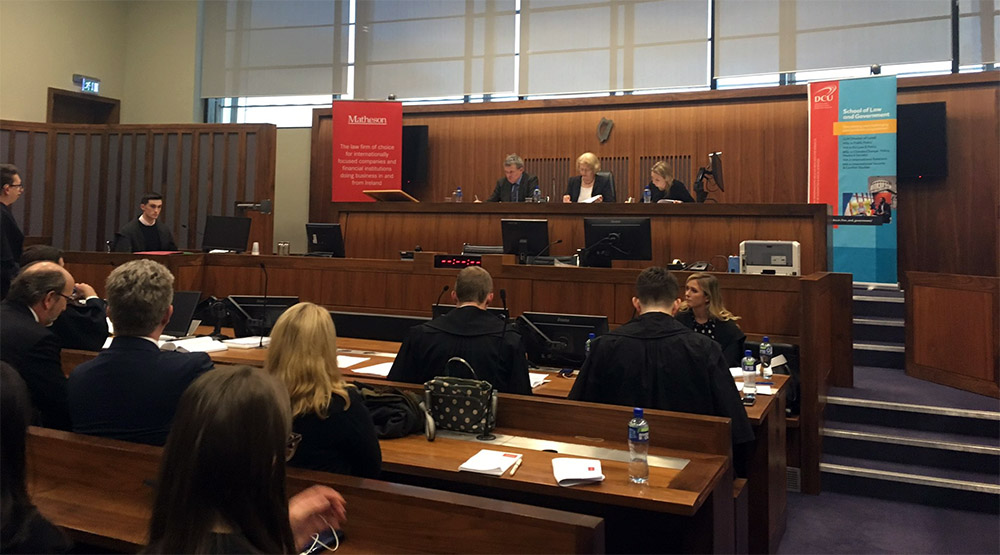 A team from UCD Sutherland School of Law have bested their Dublin City University opponents to emerge champions of the biggest National Moot Court Competition yet.
The UCD team of Mark O'Brien O'Reilly and Mark Gilmore eventually won the day, besting the runner-up DCU team of Jack Loftus, Jack Swayne and Aoife Byrne.
Mr Loftus was recognised as best speaker, and the best written submissions were from DCU's Yazmeen MacDonnell, Mairead Maguire and Padraic Burke.
Dr Aisling De Paor of DCU School of Law and Government, hosts of the competition, told Irish Legal News: "It was our biggest competition to date, with 27 teams competing from 8 institutions around the country, as well as Northern Ireland and the United Kingdom.
"The final was judged by Supreme Court Judge Elizabeth Dunne, High Court Judge Tony O'Connor and Christine Simpson, associate solicitor from Matheson.
"We would like to thank our sponsors Matheson for support of this competition."