Tully Rinckey Ireland: Zero hours ban will 'improve loopholes' in employment law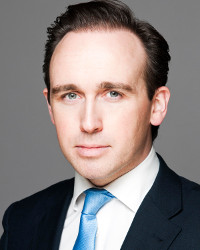 Tully Rinckey Ireland has said a forthcoming legislative ban on zero hour contracts in Ireland, approved by the Oireachtas yesterday, will strengthen Irish employment law and close loopholes.
The Employment (Miscellaneous Provisions) Bill has cleared all stages in both houses and will now be presented to the President for his signature.
The bill states that employers must give employees basic terms of employment within five days and prohibits zero hour contracts except in situations of casual employment and where they are essential to allow employers to provide cover in emergency situations.
The bill also puts forth a new minimum payment for employees called into work but sent home again without work.
Another major stipulation of the bill includes a new right for employees whose contract of employment does not reflect the actual hours they work. Those employees are now entitled to be placed in a bank of hours that better reflects the hours they have worked over a 12-month period.
The bill also provides strong anti-penalisation protections for employees who invoke their rights under this new legislation.
Ministers plan to bring the bill into effect by March 2019.
Barry Crushell, employment partner at Tully Rinckey Ireland, said: "This bill will strengthen the existing employment laws in Ireland as well as improve upon the loopholes that have left many employees wondering how many hours they might work each week and what their pay would be.
"It will remove uncertainty and potential abuse of hours and pay by employers. It makes clear what is expected of employers who wish to hire employees with varying schedules."