Tully Rinckey Ireland expands into banking and finance with double appointment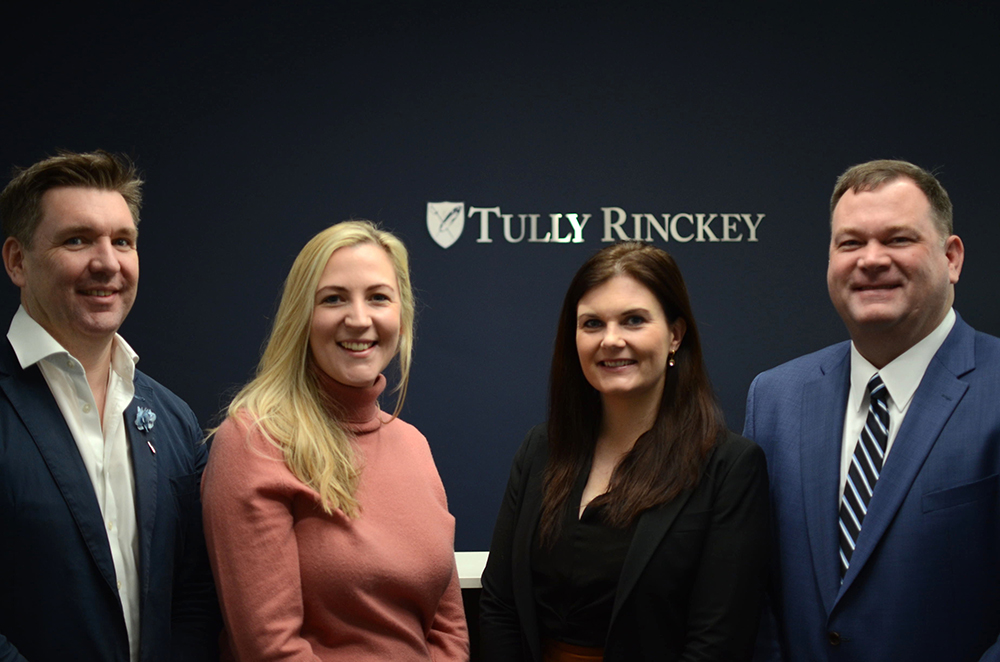 Tully Rinckey Ireland has announced the expansion of its legal services offering to include banking and finance capabilities following the appointment of Aaron McGarry and Laura Holtham as consultants.
These new hires in Dublin will allow the firm to to expand its range of services offered to middle-market corporate clients with a multinational footprint, a spokesperson said.
Mr McGarry trained and spent the early part of his career at Mayer Brown in London and New York, working across a variety of finance transactions but with a particular focus on structured finance instructions such as securitisations, receivables based lending, capital markets and derivatives.
Since moving to Dublin, he has primarily focused on the financing and leasing of aviation assets but also continues to advise on structured finance and derivative transactions.
He has acted for banks, lessors and investors on a broad range of domestic and international asset financing transactions, involving commercial fixed wing aircraft and rotary aircraft, in relation to loan facilities, revolving credit facilities and pre-delivery payment facilities, amongst others.
In addition, he has advised on a number of aviation ABS structures (a number of which also listed notes on the Irish stock exchange) and on all aspects of the Cape Town Convention.
Mr McGarry's background in banking and finance will be used to service Tully Rinckey's commercial property team. He is a graduate from Trinity College Dublin and holds a PgDL from the College of Law (now the University of Law) in London and an LPC from the College of Law in Guildford.
Ms Holtham trained and qualified at Mayer Brown in London and has extensive experience of working on a range of finance transactions, particularly securitisations, receivables based lending, capital markets and derivatives both there and in New York. She also spent time in-house whilst on secondment at a large commercial bank.
She previously worked in the banking team at McCann FitzGerald in Dublin, acting on a broad range of transactions for both domestic and international clients.
Her experience includes assisting on transactions for the securitisation of agricultural industry receivables, term and revolving loan facilities to large corporates and on all financing and security aspects of a number of portfolio loan sales.
Ms Holtham is a graduate of the University of Southamption and Kaplan Law School.