Trump accused of 'astounding' fraud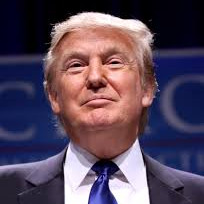 Donald Trump has been accused of committing "astounding" fraud in order to "obtain incredible economic benefit … in stark violation of the law" in a legal case seeking $250 million from him.
Letitia James, the New York state attorney-general, wants to see the former president and his three eldest children barred from serving as a company officer or director in New York state for life.
They are accused of more than 200 examples of manipulating property values and making various false financial statements over a ten year period from 2011.
Ms James, 63, an elected Democrat, said Mr Trump may have committed numerous crimes including insurance fraud, conspiracy and bank fraud.
"This investigation revealed that Donald Trump engaged in years of illegal conduct to inflate his net worth, to deceive banks and the people of the great state of New York," she told a press conference in New York.
"Claiming you have money you do not have is not The Art of the Deal, it is the art of the steal," she said, referencing Trump's book. "Everyday people cannot lie to a bank — if they did, the government would throw the book at them."
She added that there should not be two justice systems, "one for everyday working people and one for the elite". Ms James concluded: "No one is above the law."
Mr Trump told Fox News yesterday that his company valuations were checked out by "banks that have the best law firms in the world" before any money was exchanged.
He said he had declined to settle the lawsuit before it reached its latest stage "because how do you pay something, even if it's a small amount of money, if you're not guilty?"
Company values at the Trump Organization "are really high", he added.