The Bar of Ireland welcomes 100 Transition Year students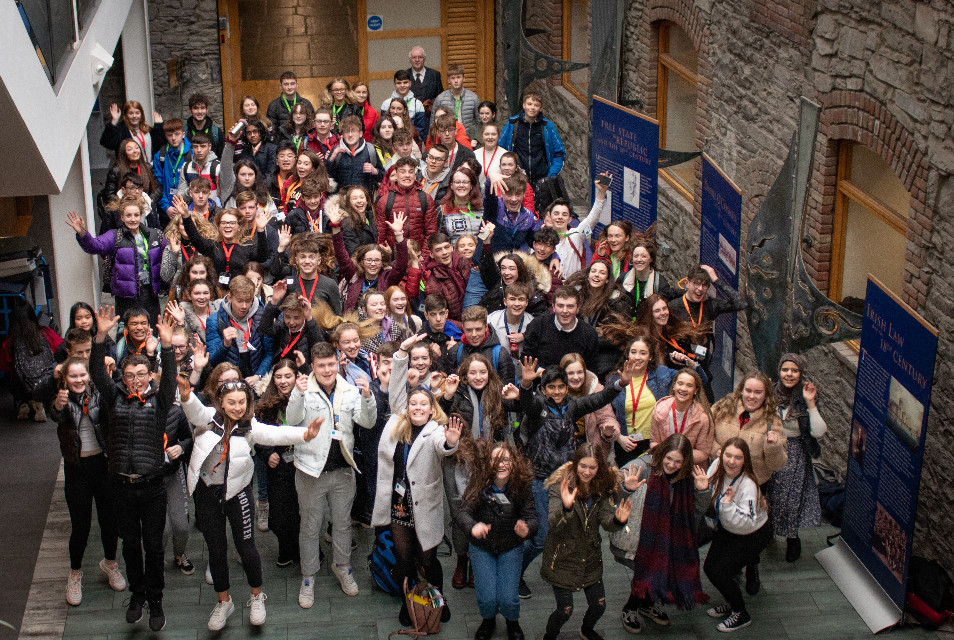 The Bar of Ireland has welcomed 100 students from across the State as part of the Look into Law Transition Year Programme.
The programme aims to introduce Transition Year students to the workings of the court, the practise of law and those working across the justice and legal sector.
Over the course of the week, students developed an important awareness of access to justice and the role of courts in the protection of rights.
Sessions and workshops were held with junior and senior counsels, gardaí, members of the Office of the Director of Public Prosecutions (DPP) and defence solicitors.
RTÉ's legal affairs correspondent also hosted an engaging session on how law and court cases are reported in the media.
During the week the students toured the historical King's Inns as well as the Four Courts.