Supreme Court to hear Facebook appeal in Schrems case in January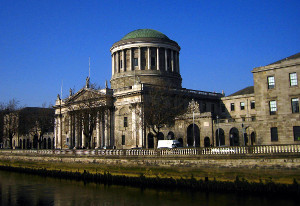 The Supreme Court will rule in January on a bid by Facebook to halt the referral of 11 questions on EU-US data transfers to the Court of Justice of the European Union (CJEU), the Irish Independent reports.
Following a case management hearing yesterday, the hearing date has been pushed back from Wednesday 19 December to Thursday 21 January.
Ms Justice Caroline Costello agreed last October to a request from the Data Protection Commissioner to make the referral following a complaint by Austrian privacy campaigner Max Schrems about Facebook's use of so-called standard contractual clauses (SCCs) to transfer personal data from Europe to the US.
In May, Facebook failed to persuade the High Court to stay the referral pending the outcome of its application to the Supreme Court for an appeal against the decision.
The 11 questions include whether the High Court correctly found that there is "mass indiscriminate processing" of data by US government agencies under the Prism and Upstream programmes.