Supreme Court: Miscarriage of justice application rejected as court ruling not newly discovered fact
The Supreme Court has dismissed an application to appeal of a man sentenced to life in prison after being found guilty of murder and robbery in 1996.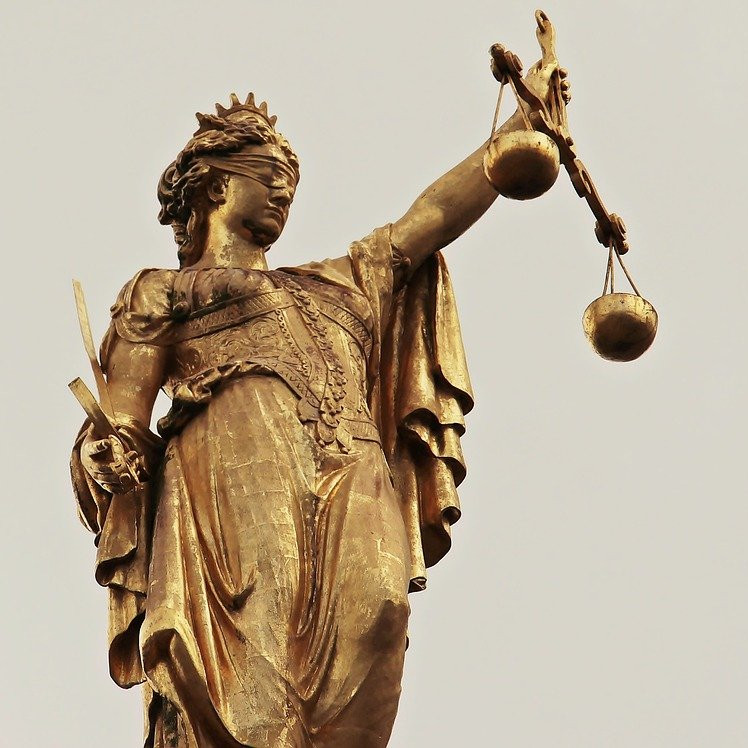 About this case:
Citation:

[2020] IESC 16

Judgment:

Court:

Supreme Court

Judge:

Mr Justice Peter Charleton
Mr Justice Peter Charleton held that the application brought by Anthony Buck, who was convicted of the murder and robbery of a 22-year-old man in Clonmel, could be struck out as it had no reasonable prospect of succeeding.
Background
Mr Buck was convicted by a jury on 20 February 1998 of the murder of David Nugent on 9 July 1996, and of robbery, following a three-week trial.
Mr Nugent was found dead in a field on the grounds of St Michael's Hospital in Clonmel after midday on 9 July 1996. Mr Nugent died after sustaining 12 stab wounds and a severe blow to his head after a rock was dropped on it in the hospital grounds. The only DNA evidence recovered at the scene was on a stone found near the victim's body. That DNA came from the victim's blood, or blood and tissue, and so it appeared to have been used as one of the weapons used to murder him.
Two witnesses testified that they saw Mr Buck jumping over the wall of the grounds immediately after both heard screams emanating from the hospital grounds. Other witnesses also heard screams. One of the witnesses alleged that Mr Buck had made admissions to him regarding the death of the victim. Admissions were made by Mr Buck in the course of his detention at Cahir Garda Station on 14 and 15 July 1996.
Mr Buck was sentenced by Mr Justice John Quirke to the mandatory life imprisonment for murder and 12 years for the robbery, to run concurrently. In December 1999, Mr Justice Kevin Lynch, delivering the decision of the Court of Criminal Appeal, dismissed his application for leave to appeal against conviction.
Mr Buck was allowed to bring a matter of law of exceptional public importance to the Supreme Court pursuant to the provisions of section 29 of the Courts of Justice Act 1924. The grounds raised on appeal centred on the validity of Mr Buck's arrest and also the ruling by Mr Justice Quirke that admissions made by him in the course of his detention were voluntary. Chief Justice Ronan Keane delivered a judgment dismissing the appeal.
Central to that appeal were the circumstances in which an accused could be questioned by gardaí after he had claimed to have requested the presence of a solicitor, but before a solicitor had arrived, and also on the right of reasonable access to a solicitor. The court held that the gardaí made every effort to provide him with a solicitor and that the evidence was admissible.
In September 2014, Mr Buck applied to the Court of Appeal contending that there were new, or newly discovered, facts pertaining to his case, which amounted to a miscarriage of justice. In December 2015, the Court of Appeal dismissed his appeal in which he argued that the Supreme Court decision in The People (DPP) v Gormely and White [2014] 2 IR 591, on access to legal advice while in custody, constituted a newly discovered fact. The Director of Public Prosecutions sought to strike the application out as having no reasonable chance of success. Mr Justice George Birmingham found that this claim lacked substance or merit, and amounted to a plea of law which is not new factual material within the meaning of the 1993 Act.
In July 2016, Mr Buck wrote to the High Court as a prisoner as part of the informal procedure where detainees can seek redress, alleging that his constitutional and human rights were infringed in his trial. Mr Justice Paul McDermott dismissed the application, finding that Mr Buck had not established an arguable case that his trial was in any way unfair.
In October 2016, Mr Buck initiated a second application to raise new or newly discovered facts. He applied to the Supreme Court for leave to appeal, claiming that the decision of the Court of Appeal in the judgment of 11 December 2015 involved an issue of law of general public importance, but leave was not granted.
In February 2018, the Court of Appeal accepted the Director of Public Prosecution's motion to dismiss Anthony Buck's second section 2 application on the basis that no new or newly discovered facts were raised in the application and that in consequence the application was bound to fail.
The Supreme Court granted leave to Mr Buck in January 2019 to appeal the decision of the Court of Appeal dismissing his application to claim a miscarriage of justice under section 2 of the Criminal Procedure Act 1993.
Conclusion
Mr Justice Charleton, delivering the judgment of the Supreme Court, dismissed Mr Buck's application to appeal the decision of the Court of Appeal under the Criminal Procedure Act 1993. He held that an application under section 2 of the 1993 Act is capable of being disposed of by way of legal argument as to its validity.
Citing The People (DPP) v Kelly [2008] 3 IR 697 at 710, he said a ruling of law is not a newly discovered fact, nor is a fresh argument on a fact and nor is an opinion on fact a newly discovered fact, unless there has been an advance of scientific knowledge that in reality changes the nature of a fact.
The Supreme Court held that Mr Buck's application did not include any new or newly discovered facts as defined by case law and found that the DPP's motion to strike out the application must succeed.