Supreme Court: Garda who harassed State solicitor fails in appeal
The Supreme Court has dismissed the appeal of Eve Doherty, a Detective Garda who was convicted of the harassment of a State solicitor.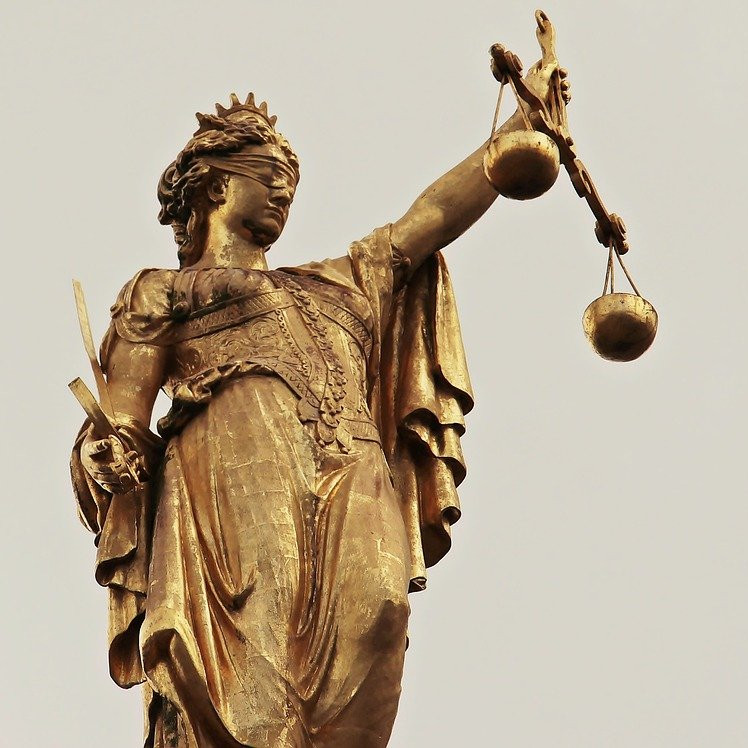 About this case:
Citation:

[2020] IESC 45

Judgment:

Court:

Supreme Court

Judge:

Mr Justice Donal O'Donnell
At the time of the harassment, the solicitor was employed by the Director of Public Prosecutions (DPP), where she worked in the direction of criminal prosecutions. Ms Doherty was a Detective Sergeant in the Garda Crime and Security Division.
Background
In 2017, the Dublin Circuit Criminal Court heard that Ms Doherty sent emails and letters to the home and place of work of the solicitor. One email purported to come from "a dangerous and prominent criminal with multiple serious convictions".
In other communication, the victim was called a hag, "pompous, arrogant, responsible for the breakup of her marriage, a bad mother to her offspring, two-faced, a queen bee, corrupt, evil, a dwarf, a friend of drug dealers, a person sponging off the justice system while drawing a substantial salary for little work due to protection by a supposedly influential relation, an individual living in ill-deserved luxury and a promoter of cronyism".
Mr Justice Peter Charleton noted that this "diatribe was liberally garnished with filthy language. Like much that characterises harassment or stalking, in terms of typical fact and not legal analysis, what was communicated and the persistence in communicating various unhinged views was obsessive."
Harassment is an offence under the Non-Fatal Offences Against the Person Act 1997 s.10 which provides, inter alia, that any person who, without lawful authority or reasonable excuse, by any means including a phone, harasses another "by persistently following, watching, pestering, besetting, or communicating" with him or her, shall be guilty of an offence.
Ms Doherty was sentenced to three years' imprisonment. On appeal, the Court of Appeal suspended the remainder of her sentence, finding that the sentence handed down by the Circuit Court involved an error in principle.
Supreme Court
She appealed to the Supreme Court. The appeal concerned the construction and scope of the 1997 legislative measure and whether, in particular, communications to other people about the subject of the prosecution come within the scope of harassment.
Mr Justice Charleton, referring to the judgment of Mr Justice Seamus Henchy in Inspector of Taxes v Kiernan [1981] IR 117 and the judgment of Lord Esher MR in Unwin v Hanson [1891] 2 QB 115 that words in a statute are to be read plainly. If a word or expression is used in a statute imposing a penal liability, and there is a looseness or ambiguity to it, the word should be construed strictly so as to prevent a fresh imposition of liability from being created unfairly by the use of oblique or slack language as per the judgments of Lord Esher MR in Tuck & Sons v Priester (1887) 19 QBD 629, Lord Reid in Director of Public Prosecutions v Ottewell [1970] AC 642 and Lord Denning MR in Farrell v Alexander [1975] 3 WLR 642.
The judge said that reverting to plain meaning and ordinary usage, communicating with someone "means that some information is made common as between the person communicating and the person communicated with. This does not necessarily require the victim to be directly addressed."
Communication with the victim occurred in this case, and the point of the emails was "to undermine the life of the victim".
In all modern statutes a mental element is specified. If not, the judge said that it may be necessary to imply a state of culpability, be it intention or knowledge or recklessness or negligence, but often the actual wrong prescribed can be informed from the nature of what purpose is regarded as wrong, citing The People (DPP) v Murray [1977] IR 360.
The judge noted DPP (O'Dowd) v Lynch [2010] 3 IR 434, where a man came to a family home to install a fridge but while there exposed himself and fondled his genitals in front of children, going into the garden and returning to resume what were a number of incidents of this behaviour. The High Court held that to be harassment, there had to be a number of incidents or a single but continuing action.
What was required was persistence. Mr Justice Charleton said that was clearly satisfied in this case. The "single instance even of leafleting an entire neighbourhood was of itself a persistent interference with the human right of the victim to be left in peace."
In his judgment, Mr Justice Donal O'Donnell said that developments in communications and general technology since the 1997 Act was enacted "have only emphasised the many ways in which people, sometimes themselves disturbed, and sometimes simply malicious, can torture their fellow human beings, and the dreadful psychic toll that such behaviour can exact on those who have the misfortune to be the victim of it".
He said that it is "highly desirable" that the law is reviewed and updated.
Mr Justice O'Donnell, Ms Justice Marie Baker, Mr Justice John MacMenamim, Ms Justice Iseult O'Malley concurred that what had happened in this case was not, as the prosecution had argued, harassment through "besetting". Ms Justice O'Malley was of the view that besetting requires some physical presence or physical actions. Considering the "useful principle" that it is to be presumed that a word or phrase is not to be taken as having different meanings within the same instrument, unless this fact is made clear (The State (McGroddy) v Carr [1975] IR 275 and The People (Director of Public Prosecutions) v Brown [2018] IESC 67), she said that the meaning of "besetting" was unclear.
Conclusion
All of the judges agreed that the word besetting is an arcane word in the modern era. In the minority on the besetting issue, Mr Justice Charleton said that "the victim was beset by persistent communications which beset her life with trouble". Ms Justice O'Malley said that it is entirely possible that, in fact, the meaning with which it is most frequently used in normal conversation is the figurative sense: "This, in itself, makes it an unsuitable word for use in the context of criminal statute, in the absence of either a definition for the purposes of that statute or an obviously applicable common law interpretation, since its meaning to any particular person may vary according to individual impressions."
The appeal was dismissed.