Sports federation appoints Susan Ahern as first independent judicial chair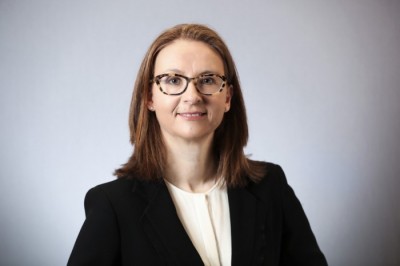 Irish barrister Susan Ahern has been appointed as the first independent judicial chair of the International Wheelchair Rugby Federation (IWRF).
Ms Ahern, who has over 20 years' experience in sports law, will assist in the development and ongoing management of the independent judicial processes required by an international sports federation and will be responsible for the appointment and management of IWRF's judicial officers.
She previously served as disciplinary officer and head of legal and legislative affairs for World Rugby over two Rugby World Cup cycles.
An accomplished barrister and international arbitrator, she also serves on the Court of Arbitration for Sport (CAS) and a number of other international sports dispute resolution bodies. She has over 20 years' experience in sports law and in particular crafting and implementing sports regulations.
Ms Ahern has extensive experience as a practitioner and arbitrator in the areas of misconduct, foul play, anti-doping, integrity, eligibility, and commercial sports dispute resolution. She currently advises, appears on, and chairs disciplinary and arbitration tribunals in a wide variety of sports and in the fields of professional regulation and commerce.
Richard Allcroft, president of the IWRF, said: "The IWRF is delighted to have attracted such a high-calibre person to become our first independent judicial chair and I look forward to her developing and managing our judicial processes as we move towards our strategic goal of 'strong leadership and effective governance'.
"As an organisation, we are aiming to be a leader within the Paralympic Movement, and I know that establishing an independent judicial system will go a long way to achieving this."
Ms Ahern added: "I am delighted to accept the invitation from the International Wheelchair Rugby Federation to become its first independent judicial chair. I look forward to contributing to the ongoing development of the disciplinary system within the sport to enable it to become a leader in the field internationally."