Special rapporteur highlights need to reform Child Care Act 1991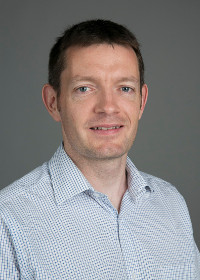 The special rapporteur on child protection has highlighted aspects of the Child Care Act 1991 which merit "substantial reform" in his annual report for 2019.
The report, published today, is the first report submitted by child law expert Professor Conor O'Mahony since his appointment to the role last July.
It focuses in large part on the 1991 Act, which is currently being reviewed, while also exploring new research, international developments and court decisions from 2019.
Children's Minister Roderic O'Gorman said: "The reports of the special rapporteur provide important input to the development and review of child protection policy and legislation as well as an objective and independent expert view of the child protection system in Ireland.
"I welcome this first report from Professor Conor O'Mahony in his role as special rapporteur, which has a timely focus on three areas relevant to the review of the Child Care Act 1991.
"The special rapporteur's report is a very significant and valuable contribution to the review of the primary piece of legislation regulating child care and child protection policy in Ireland.
"My Department is considering each of the relevant recommendations in detail and will be working with colleagues across Government to progress some of the key recommendations for reform."