Senior Irish lawyers to join Washington D.C. launch of Ireland's bid to become post-Brexit legal hub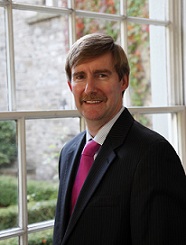 Senior Irish lawyers will travel to Washington D.C. this week to launch a Government-backed initiative to promote Ireland as an international legal centre after Brexit.
The Law Society of Ireland's director-general Ken Murphy and president Patrick Dorgan are travelling to the US today and will take part in the launch event at the Irish Embassy during St Patrick's Day celebrations on Friday.
Attorney General Séamus Woulfe SC will host the launch event and Mr Justice Frank Clarke, the Chief Justice of Ireland, is due to address delegates there.
The Law Society will also be taking part in other St Patrick's Day events due to be attended by Taoiseach Leo Varadkar.
Mr Murphy said: "The St Patrick's Day celebrations in Washington DC are an excellent opportunity to raise consciousness about the Ireland: An international legal centre project among American lawyers and corporations.
"We believe the uncertainty surrounding the enforceability in the EU of judgements of the UK courts post-Brexit will make dispute resolution in Irish courts more attractive to international litigants.
"Ultimately, the aim is to see increased numbers of international commercial agreements with Irish jurisdiction clauses included in them.
"The Law Society is proud to support the Government's effort to secure recognition for Ireland as a legal centre of excellence and to have contributed to the development of this important and, hopefully, impactful project."