Senior family lawyer warns that legal system is 'failing most vulnerable'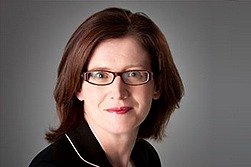 Ireland's family law system is "broken and failing the most vulnerable in our society", solicitor Helen Coughlan has warned.
Ms Coughlan, vice-chair of the Law Society's family and child law committee, made the remarks to the annual general meeting of Treoir, the national federation of services for unmarried parents and their children, the Irish Examiner reports.
She told the Treoir AGM: "Legal aid has not kept abreast of developments in the complexity of the law, the needs of clients or what it now involves to defend and represent a client."
Damien Peelo, CEO of Treoir, added that there are "significant problems" with how the family courts operate.
He said: "The family mediation service is grossly under-resourced and this has significant consequences for shared parenting and for parents unable to afford often costly legal services.
"Calls to our national information service tell a painful story of people's difficulties in accessing legal services and how the family courts exacerbate tensions between vulnerable parents."
Mr Peelo called on Justice Minister Charlie Flanagan to properly resource the family law system to make it "fit for purpose" and accessible to "everyone, irrespective of means".