Self-harm declining in Irish prisons but up among women and people on remand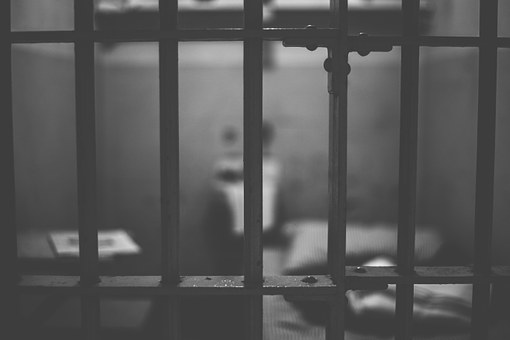 Self-harm incidents in Irish prisons are declining but there are worrying increases in rates of self-harm among women and people on remand, new figures show.
The Irish Prison Service (IPS) yesterday published its third annual report on self-harm in Irish prisons, which covers the year 2019 – so it does not record any possible impact of Covid-19 restrictions.
There were 203 episodes of self-harm recorded in Irish prisons over the year involving 109 individuals, compared to 270 episodes in 2018 involving 150 individuals.
Around 2.4 per cent of male prisoners engaged in self-harm in 2019, representing a decrease of almost a third from 3.5 per cent in the previous year.
However, the rate of self-harm among female prisoners – already much higher – increased slightly to 19.8 per cent from 19.3 per cent.
Self-harm was much more common among prisoners on remand (5.7 per cent) than those sentenced (2.3 per cent) and the margin has widened since 2018.
The Irish Penal Reform Trust (IPRT) welcomed the overall decrease but called for urgent action to address the high and increasing rates among female prisoners and people held on remand.
IPRT executive director Fíona Ní Chinnéide said: "Prison is a stressful environment and can be highly distressing for people with mental health issues.
"The high rates of self-harm in prison underscore the need for increased use of alternatives, such as community-based sanctions and integrated community sentences, along with adequately resourced mental health services and trauma-informed models of care in prison."
She added: "It is both shocking and unsurprising that the rates of self-harm among female prisoners are so high.
"We know that the prevalence of mental illness, addictions and trauma is much higher among women in prison, and still the courts persist in sending too many women to prison on remand and on short sentences. We have to do more to break the cycle of poverty and imprisonment for these women.
"Each year, the gap between the recorded rates of self-harm among women compared to men is increasingly pronounced. While we strongly support the collection and publication of this data, we are also clear that this data needs to be utilised to influence policy and practice.
"We understand that a new model of intervention is hoped to be in place by the second quarter of 2021. This should include targeted interventions designed specifically to meet the distinct needs of women in prison."