Scotland: Family secures damages for secondary asbestos exposure in landmark case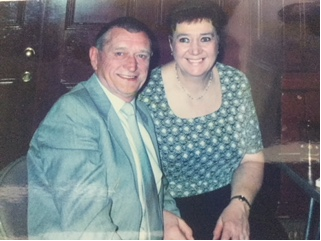 A family from Paisley has secured damages of £247,000 after losing their mother to the asbestos disease mesothelioma.
This is the first time in Scotland in which a case has been successfully pursued on behalf of someone who suffered from secondary exposure to asbestos from their spouse's clothes.
Mrs Adrienne Sweeney, who died in 2015, was exposed to asbestos after coming into contact with dust from her husband's work overalls. William Sweeney had worked for Babcock & Wilcox Limited at their boiler-making factory in Renfrew.
He brought his work clothes home to be washed by his wife who then suffered secondary exposure to asbestos and contracted mesothelioma.
Mrs Sweeney's daughter Kay Gibson said: "We are pleased that our case against Babcock International was successful. Most importantly this gives our late mother the justice she wanted in life and that we sought on her behalf after her painful and unnecessarily premature death.
"Our loving mother like so many other women in Scotland in the late 1960s and early 1970s supported her family by caring for her children and washing her husband's overalls when he returned from a hard day's work for employers who used deadly asbestos.
She added: "Babcock International have not won their case but is it wrong that ordinary bereaved families still have to individually battle the might of global corporations for justice for their late relatives in such situations."
The family's lawyer Nicola Macara from Thompsons Solicitors said: "It is very regrettable that Babcock International Limited made the family go through the full court process hoping that, with all those central to the case being dead, they would successfully defend the action.
"Fortunately we were able to lead credible and reliable evidence as a result of having taken both Mrs Sweeney's and the late witness' statements. This landmark case is a very positive outcome not only for the Sweeney family but for all Scots fighting to ensure that justice is done for sufferers of asbestos-related disease."