Sarah Plunkett: Can trials conducted via video-link maintain business continuity for the courts?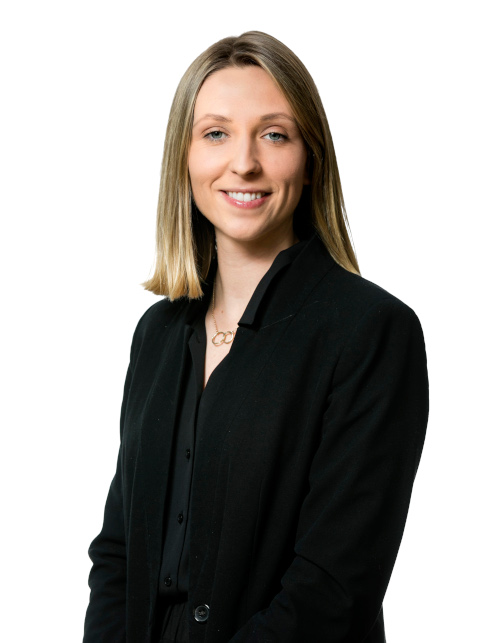 William Fry associate Sarah Plunkett explores the opportunities of using technology to maintain business continuity in the Irish courts during the coronavirus pandemic.
The effects of the current outbreak of coronavirus (COVID-19) have already caused an extensive impact on global economic and social activities. An increasing number of businesses, offices and public services have closed, are closing, or have imposed restrictions on staff to help contain COVID-19.
Changes introduced by the Courts Service of Ireland
The Courts Service has introduced changes to adhere to the Government's social distancing guidelines and has scaled back the work being done in the courts.
These measures include a reduction in the number of people required to attend court, and the adjournment of non-urgent matters and cases involving witnesses. Although motions can still be issued, they are being postponed. All case management issues will be dealt with remotely.
There is no doubt that the business continuity of the courts has been and will continue to be disrupted.
An alternative means for the provision of justice?
To navigate the new restrictions imposed on court sittings, novel ways of running trials may be required.
The Courts Service has already introduced innovative solutions to deal with the restrictions. For example, it will be accepting, on a temporary basis, consent adjournment applications by email where both parties email independently. These measures will apply to civil and family law matters. A similar process was introduced in England and Wales in January 2018 and has been successful in easing the pressure on some of the busier court lists.
In addition to this, it has been agreed by the Irish Chief Justice and the presidents of each court jurisdiction that judgments will be delivered via email to the relevant parties, rather than handed down in court. The Courts Service will also attempt to deal with any issues arising from a judgment remotely by email where at all possible. This will further minimise the need for parties to attend court.
These may become more common practices in trials when the courts do reopen after the COVID-19 outbreak and would have the benefit of easing court resources.
Recent Developments in England
Another method which may provide a solution is to run full trials by video-link technology to maintain the continuity of court sittings and combat the restrictions imposed by COVID-19. Currently in Ireland, there is no such practice, although, if a witness is unable to attend court, Irish courts will permit evidence to be given via video-link. This is done frequently in criminal trials.
Trials run via video-link have been successful in other jurisdictions, most recently in England, where the HM Courts and Tribunals Service has permitted the use of video-link to run a trial during the COVID-19 outbreak. The UK Supreme Court has also announced that they will hear all cases and deliver judgments through video-link technology from 24 March 2020.
The English Lord Chief Justice has encouraged the legal profession to use telephone and video to support hearings. The trial judge of a case will consider how best to uphold the interests of justice and whether the medium of video-link will be suitable in each case; considering the nature of the case, issues of access, and any difficulties imposed for the participants. The existing rules of court will continue to apply.
The first trial in England run this way took place on the 18 March 2020 in the Court of Protection (which deals with mental capacity). It was overseen by Mr Justice Mostyn and attended via video-link by the plaintiff's and defendant's legal teams, expert witnesses and two journalists.
However, trial by video-link may not be a solution for all cases. For example, in the case of jury trials, the ability to deliberate and consider the facts of a case as a group may be impeded by the video-link and distance.
In Ireland, if video-link trials are to be considered, it is likely that essential matters such as criminal, family, wards of court, and child protection would be given priority of video-link resources over non-essential commercial matters.
Nonetheless, trial by video-link could be an option to help maintain the functioning of the courts and could be a useful model for Ireland to follow to ensure that the provision of justice is not interrupted during this period of uncertainty and physical distancing.
It will be interesting to see whether this crisis will bring about a massive lasting change in the Irish court system.

Sarah Plunkett is a litigation associate at William Fry.