Ronan Daly Jermyn names Bryan McCarthy as Dublin partner-in-charge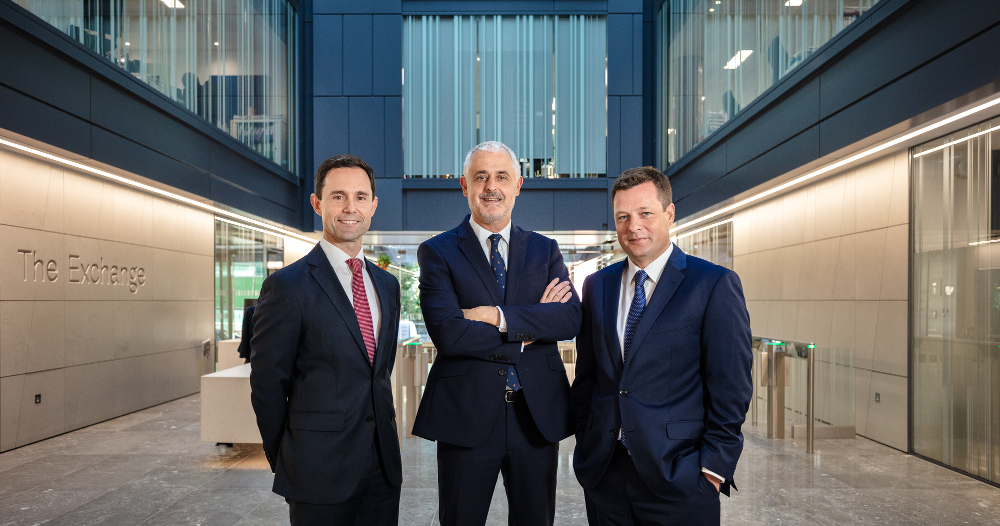 Cork-based Ronan Daly Jermyn (RDJ) has announced the appointment of Bryan McCarthy as partner-in-charge of the firm's Dublin office.
He succeeds Jamie Olden, who served in the role for five years and will continue to focus on his litigation practice, advising clients on a wide range of commercial disputes.
Managing partner Richard Martin said: "Bryan's reputation as an exceptional corporate lawyer, strategic thinker and thought leader marked him out as a great choice for this role. He understands the firm's business and is widely respected by his colleagues, peers and clients.
"RDJ has experienced substantial growth in its Dublin office over the past five years while continuing to build on its traditionally strong Cork roots. I am thrilled to be working with Bryan to lead the firm in our next phase of growth."
A partner in RDJ's corporate and commercial practice, Mr McCarthy has broad transactional experience of advising across a number of jurisdictions on mergers and acquisitions, equity investments, restructurings, financings, and data protection.
Prior to joining RDJ and the establishment of its Dublin office, Mr McCarthy was chief legal officer of IBRC. In addition to his in-house experience, he also spent a number of years in London, Sydney and the Cayman Islands with leading corporate law firms.
Mr McCarthy said: "Under Jamie's leadership, RDJ's Dublin office has grown significantly. He has not only expanded our relationships with clients both nationally and internationally, but also fostered a collegial and supportive work environment.
"I look forward to working with my colleagues to build upon the great success we have enjoyed during his tenure, and to continue to ensure the continued success of RDJ's Dublin office."