Rights watchdog calls for action to protect disability rights during crises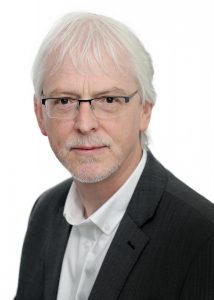 Disabled people will continue to see their rights being undermined at times of crisis unless law, practice, and policy underpinning the rights of people with disabilities is made more resilient, the Irish Human Rights and Equality Commission has said.
Acting chief commissioner Dr Frank Conaty, accompanied by commission member Professor Caroline Fennell, gave evidence to the Oireachtas special committee on COVID-19 response on Friday.
"While COVID-19 is a once-in-a-generation public health crisis, its impact should be seen in the continuum of how people with disabilities have been, and continue to be, treated in the design and delivery of public policy," Dr Conaty told the committee.
"It is a fact that the significant gaps and vulnerabilities in existing policy and services have resulted in a disproportionate impact of COVID-19 on people with disabilities.
"This disproportionate impact is at odds with the sentiment and message of collective solidarity in the face of the pandemic."
The human rights watchdog is the independent monitoring mechanism designate for Ireland under the UN Convention on the Rights of Persons with Disabilities (UNCRPD).
In its engagement with the Oireachtas special committee, the commission highlighted its specific concern about the lack of consultation in the development of Department of Health guidance on how access to critical care should be prioritised during the pandemic, in the event that demand exceeds availability.
The Commission considers that those most likely to be impacted by this policy guidance, including people with disabilities, have not been adequately consulted, and proposes that the time is now to further consider and develop this important guidance for healthcare workers.
Dr Conaty said: "We are concerned that those most likely to be impacted by this policy guidance have not been adequately consulted, a consultation process needs to meaningfully consider the human rights and equality obligations of the State and the individual and collective rights of all of our citizens."