Richard Grogan: When one employee discriminates against another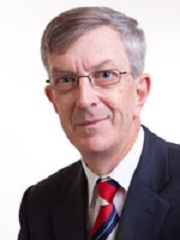 Employment law solicitor Richard Grogan of Richard Grogan & Associates explores the law on discrimination by one employee against another.
The issue of the liability of an employer for the actions of another employee towards a fellow employee is covered in section 15 of the Employment Equality Act 1998 which provides:
"Anything done by a person in the course of his or her employment shall, in any proceedings brought under this Act be treated for the purposes of this Act is done also by that person's employer, whether or not it was done with the employer's knowledge or approval"
This is effectively vicarious liability. This makes perfect sense where, particularly in relation to discrimination such as sexual harassment or racial harassment (to name just a few), one employee discriminates against another employee without the authority or consent or approval of the employer. The employer is still liable.
In such circumstances it is imperative that an employer has in place an appropriate policy to deal with harassment and discrimination.
Where an employer receives a complaint, then there is a defence in section 14 of the Act. Where the employer immediately seeks to investigate matters and puts in place procedures to stop the discrimination, then the employer may be able to rely in that defence.
Just because an employer might then decide that the individual against whom the complaint is made did not intend to cause offence is not sufficient. The employer has to look at it from the point of view of an employee being subjected to that behaviour. The intention of the person who did or said the act complained of is irrelevant.
Dealing with matters and ensuring that there is no repetition may involve moving the person who caused the offence to another site, if that's possible, or to a different part of the business. It may mean putting that person under the disciplinary process and taking appropriate action up to and including dismissal.
It may include a lesser penalty, but that penalty must be appropriate to the level of discrimination. Protections must be put in place to stop a repetition. Disciplinary action or moving the person who caused the offence or a demotion or some other clear penalty will often be sufficient to protect the employer.
Where action is being taken, it is important that the person who made the complaint is made aware that action has been taken and that appropriate supports are put in place for them to report any further issues and to assure them that they will have the appropriate supports and that the employer is there to support them and to avoid any repetition.