Richard Grogan: Health and safety breaches can lead to dismissal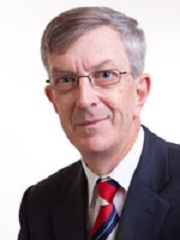 Employment law solicitor Richard Grogan of Richard Grogan & Associates looks at an employment issue of particular significance as coronavirus fears grip Ireland.

The issue of unfair dismissal claims where there has been a failure to follow health and safety rules arose in the case of Keelings Logistics Solutions and Arlandas Kepenis UDD206.
In this case the Labour Court referred to the case of Bunyan v United Dominions Trust [1982] ILRM 404 where the EAT in Ireland adopted and applied the following principle enunciated by the UK EAT and NC Watling Co Limited v Richardson [1978] IRLR 225:
"The fairness or unfairness of dismissal is to be judged by the objective standard of the way in which a reasonable employer in those circumstances in that line of business, would have behaved. The tribunal therefore does not decide the question whether or not, on the evidence before it, the employee should be dismissed. The decision to dismiss has been taken, and our function is to test such decision against what we consider the reasonable employer would have done and/or concluded."
In this case it was not disputed that the employee had received previous warnings for breach of health and safety. The employee was already on a written warning.
The Court pointed out that in circumstances where the respondent places priority on ensuring the health and safety of its workforce and where there were serious risks involves, it is understandable that the continuation of the employee's employment relationship was in serious doubt, warranting dismissal.
The Court quoted the case of Besebvei v Rosderra Irish Meats Group Limited UD37/2014 where the Employment Appeals Tribunal stated:
"It is unacceptable in circumstances where a properly conducted risk assessment has led to the introduction of a safety measure that an employee should arbitrarily decide not to comply with the measure…"
The Court pointed out that the Tribunal had held against a claim of unfair dismissal in Andrew Byrne v Wicklow County Council UD656/2008 where it held that there could be no compromise in relation to the important matter of health and safety stating:
"…the claimant's work record and the good service is acknowledged. However, it is the considered conclusion of the Tribunal that the investigation process was reasonably satisfactory and that there can be no compromise in relation to the important matter of health, safety and welfare at work."
In this case the Court held that the dismissal was justified and fair.
What is interesting about this case is that the Court has reaffirmed the law relating to the issue of health and safety as being an issue in itself which can warrant dismissal as a breach of trust and confidence.