Richard Grogan: Constructive dismissal claimants must use internal procedures before resigning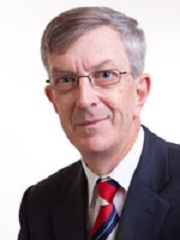 Employment law solicitor Richard Grogan of Richard Grogan & Associates examines the law on constructive dismissal.
This is an issue which we constantly come back to, as there are a significant number of cases that go by way of constructive dismissal. The vast majority of these are lost.
An exception to this arose in case ADJ0013218, where a sum of €10,200 was awarded. What is useful in this case is that the Adjudication Officer did set out the law in some detail.
The Adjudication Officer quoted the case of Allen –v- Independent Newspapers (Ireland) Limited 2002 ELR84, where it was stated that "the onus is on the claimant to prove his case", and that "the test for the claimant is whether it was reasonable for him to terminate his contract".
The AO stated that it was well established that a complainant is required to initiate and exhaust the company's internal grievance procedures. This is for the purposes of seeking to resolve their grievance prior to resigning and submitting a claim for constructive dismissal. The AO pointed out that, in the case of Reid –v- Oracle EMA Limited UD1350/2014, the EA stated:
"It is incumbent on any employee to utilise and exhaust all internal remedies made available to him or her unless he can show the said remedies are unfair"
Of course, the behaviour of the employer is relevant, as the AO pointed out, quoting the case of Donnegan –v- Co. Limerick VEC UD828/2011, where the EAT stated:
"In particular the claimant must show that the respondent acted in such a way that no ordinary person, could or would continue in the workplace"
In the case of McCormack –v- Dunnes Stores UD1421/2008, it was stated:
"The notion places a high burden of proof on an employee to demonstrate that he or she acted reasonably and had exhausted all internal procedures formal or otherwise in an attempt to resolve her grievance with his or her employers. The employee would need to demonstrate that the employers conduct was so unreasonable as to make the continuation of the employment with a particular employer intolerable"
This was a useful restatement of the law by the Adjudication Officer.