Review: The Duke, a gentle comedy that packs a punch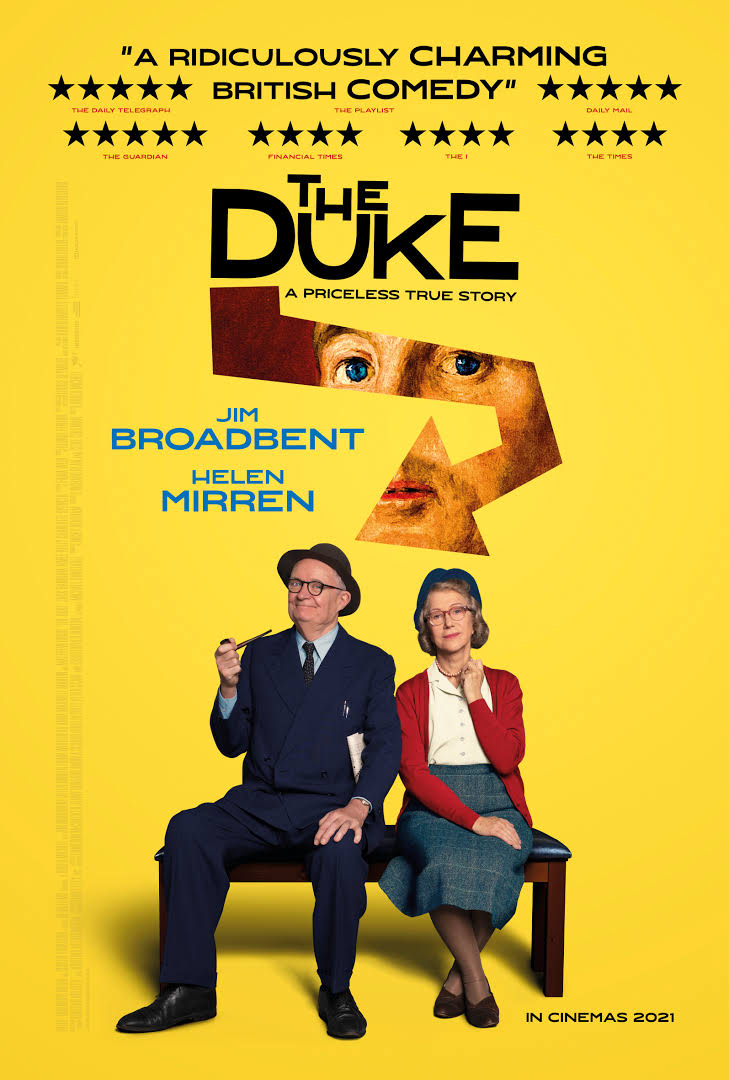 Based on the real-life theft of a Goya portrait of the Duke of Wellington from the National Gallery in London in 1961, The Duke is that rarest of movies – a gentle comedy that packs a punch, in this case a powerful defence of the right to trial by jury.
Jim Broadbent as Kempton Bunton, the eccentric campaigner against TV licences, is magnificent as is Helen Mirren who plays his long-suffering wife, Dorothy.
The theft of the Goya, a recent and well-publicised acquisition at the time costing £140,000, was a sensation. Scotland Yard believed it was a theft-to-order by a gang of professional Italian art thieves, possibly involving a former commando.
This made the subsequent trial of Bunton, a 61-year-old unemployed and disabled Newcastle bus driver who returned the painting four years after its theft and subsequently surrendered himself to the police, all the more sensational. One wonders how the legendary English barrister Jeremy Hutchinson played by Matthew Goode can possibly assist his client avoid a lengthy jail sentence. That's where the jury and Hutchinson's brilliant advocacy comes in.
This film, sadly the last by Roger Michell who died shortly after its completion, brilliantly captures gritty working-class life in the North of England in the sixties with its casual racism and hierarchical bullying.
And there is a surprising twist at the end, making this charming film all the more delightful.