Reports of domestic abuse double in five years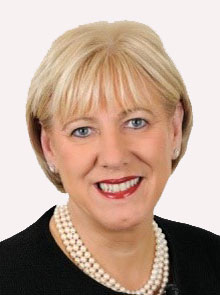 Reports of domestic abuse have doubled in the past five years, the Garda's annual policing report shows.
There were 7,600 charges brought last year over domestic abuse, an increase of 24 per cent on the 2019 figure.
Last year, there were 2,813 domestic abuse incidents recorded by gardaí, almost double the 18,303 crimes in 2016, Independent.ie reports.
The crime may be under-reported by victims and an increase is viewed as a "desirable correction".
Garda Commissioner Drew Harris said it was expected that domestic violence would increase during the pandemic, prompting the introduction of Operation Faoiseamh.
There were 43,500 calls made to gardaí over domestic abuse, a 17 per cent rise on 2019. There were also 12,000 domestic violence orders issued.
Justice Minister Heather Humphreys said: "In recognising the vital work conducted by gardaí under Operation Faoiseamh, we must also remember the continuing risks which victims face as society opens back up.
"I would continue to encourage anyone who has been a victim of sexual assault to come forward and report the incident to An Garda Síochána."