Reopening of workplaces to raise 'complex' data protection issues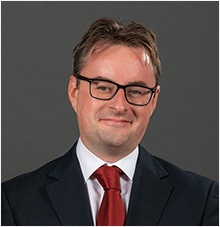 The reopening of physical workplaces following the COVID-19 pandemic will raise complex data protection issues, DLA Piper Ireland has warned.
As Ireland progresses over the coming months through the five phases of reopening the economy, data protection issues will arise in relation to issues including temperature checks and contact tracing apps.
John Magee, partner and head of data protection, privacy and security at DLA Piper Ireland, said: "COVID-19 has thrown up huge privacy and cybersecurity issues for governments, businesses and communities.
"As the transition back to the workplace begins, these concerns will only be amplified as businesses implement measures that enable continuity of operations while abiding by public health rules.
"From temperature checks and contact tracing apps to the roll out of novel technologies such as facial recognition, thermal sensors and proximity alert bracelets, these measures bring with them significant cybersecurity risks.
"Navigating complex data protection issues while addressing critical health and safety and business continuity concerns requires businesses to take a thoughtful, measured and robust approach when considering those implications and balancing the risks."
The firm has published a new guide called "Up Again" which is designed to help businesses to understand their duties and responsibilities while navigating new risks and managing opportunities.
It outlines the key measures businesses should be implementing as they return to work and offers comprehensive and concise advice on the day-to-day practical steps needed to navigate the next weeks and months, based on the experience of international colleagues in jurisdictions that are further ahead in terms of recovery in relation to Ireland.
David Carthy, managing partner of DLA Piper Ireland, said: "The Government's Return to Work Safely Protocol is designed to help businesses resume operations while ensuring the safety of staff and members of the public.
"This will require significant adjustments to the way we work. Up Again is designed to help businesses navigate these adjustments with ease. We're here to help them get back to business wherever they are and whatever the need.
"In the rush to get back to business as usual, it is important to crystallize objectives and formulate a strategy that does not give exposure to litigation or to allegations that a business has failed to mitigate loss. There are important measures that businesses can take to identify legal risks and respond to them strategically."