Removal of juries and limit on damages needed to reform defamation cases, conference hears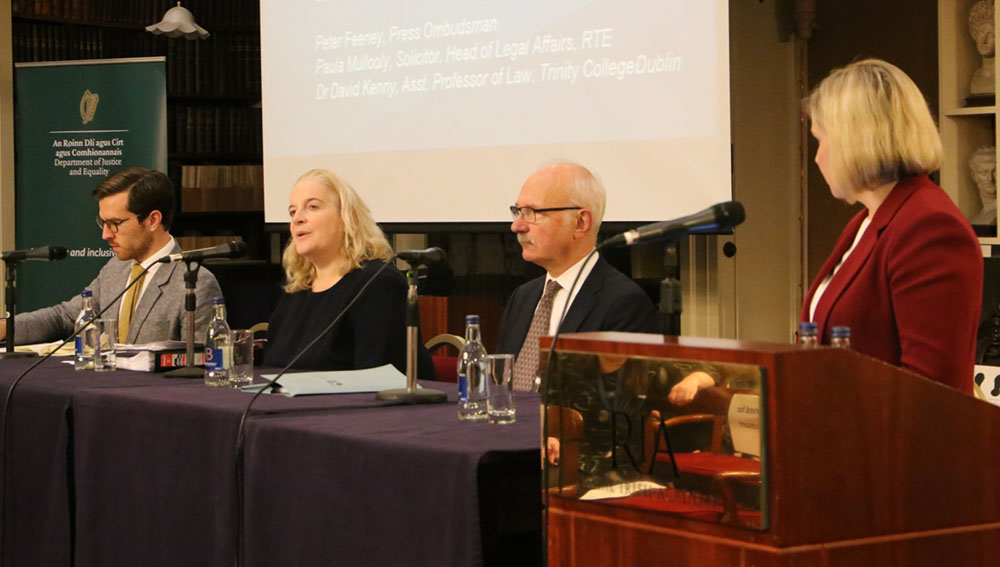 The removal of juries, limitation of damages and more certainty in defamation cases have been raised as proposals to reform the Defamation Act 2009.
Lawyers, academics and key stakeholders working in the area of media law joined Justice Minister Charlie Flanagan yesterday at a symposium on reforming defamation law in Ireland.
The conference, held at the Royal Irish Academy, explored the legislative changes required to ensure the amended law is fit for purpose.
Mr Flanagan said there was "clear demand for review" of the law and confirmed his "openness to further legislative change" in the area of defamation.
"What we need to do now is to calibrate a complex balance between different rights which are protected both under our own laws here and our Constitution and under the ECHR," he said.
The minister said he hopes to bring new legislative proposals to the Dáil before the summer recess next year for "an improved and more sustainable approach to the resolution of defamation cases".
Dr Andrew Scott, a law professor at the London School of Economics, delivered a keynote address on the approach in common law jurisdictions, particularly in England and Wales.
"There is a concern that if you're merely tinkering at the fringe of defamation law, you risk missing opportunities to reshape and reimagine how the law will be shaped," he said.
Damages are a key area to address, he said, as they "allow us to signpost that what was said was incorrect", but they are not the most effective means of securing vindication.
"The promise of high levels of damages change the incentives that the claimant faces, it turns their head away quickly from the desire to have the truth circulated and instead brings them a motivation to bring legal action where otherwise they might choose not to, ultimately to profit from their misfortune," he said.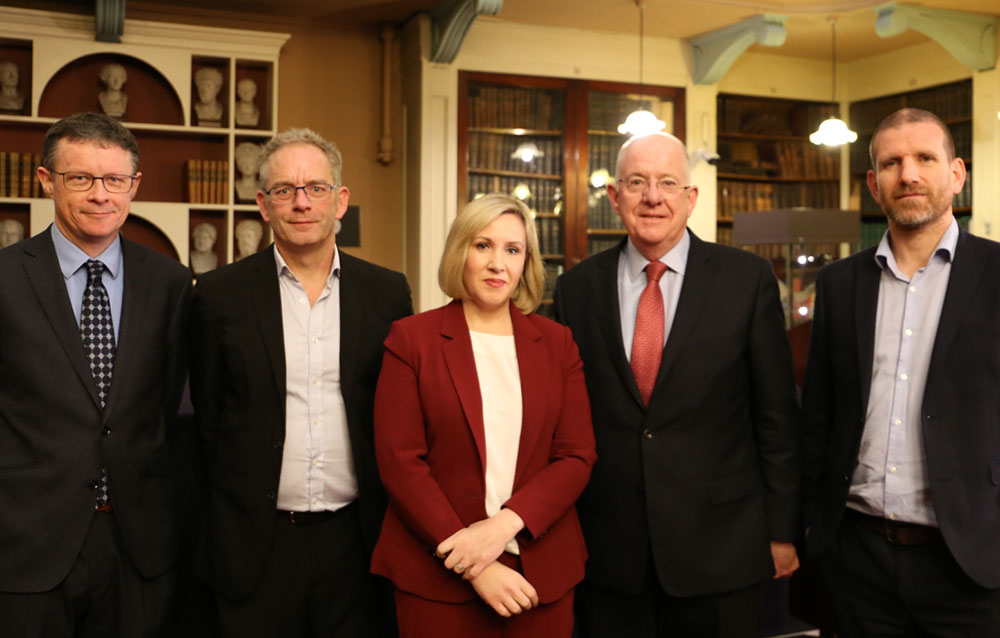 The conference heard from various speakers on how compensation is a fundamental area which necessitates reform.
Professor Neville Cox of Trinity College Dublin said that unless a claimant was "going to buy new friends" after their good name was tarnished, it was difficult to see how damages would help.
There was an almost unanimous opinion held by panellists that a limit on damages needs to be introduced to facilitate certainty and proportionality in the courts.
"I think it's a common misconception that the media are trying to ride roughshod over the genuine claimant," said Paula Mullooly, head of legal affairs at RTÉ.
"I'm not sure that any media lawyer here would dispute the fact that there is a chilling effect on the way the law is skewed."
She said that other methods should be assessed for the efficient resolution of cases as the legal costs can often be more than the damages awarded which is "not sustainable".
Ms Mullooly, citing the Higgins ruling last year which said that juries could assess damages in defamation cases, said that the 'offer of amends' has stopped being "an effective and speedy remedy" and that outcomes are "complicated and unpredictable".
She was among several speakers calling for the unequivocal abolition of juries in determining defamation cases, with solicitor Andrea Martin saying she could see "no reason whatsoever" to retain them.
"As a balancing exercise, there are overwhelming arguments that the public interest is better served by the elimination of juries," she said.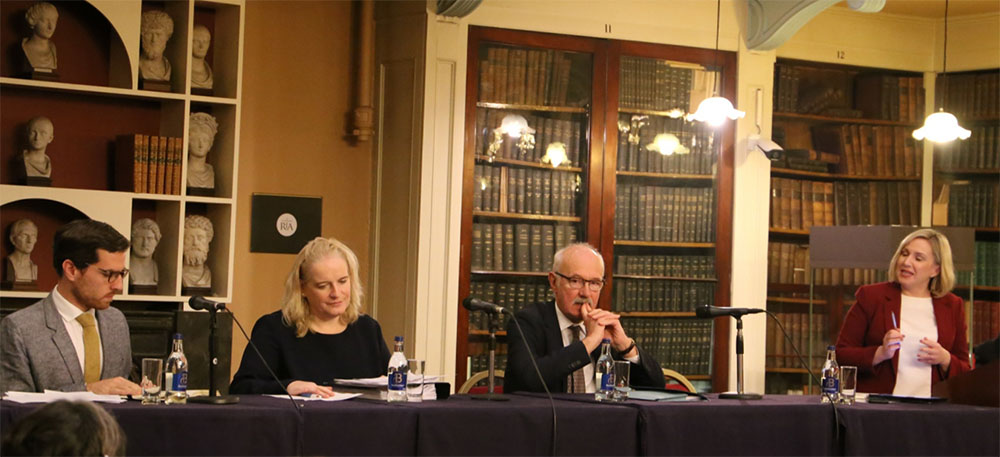 Ed McCann, managing editor of Independent Newspapers, said the contention to retain juries "just doesn't stand up".
"In terms of the efficiency of the process, in Ireland there are only nine weeks in the year when jury trials in defamation cases can be heard, so by its nature, it slows up the process. It makes our system a laughing stock," he said.
"Holding on to a jury is not feasible if it is adding costs," said Seamus Dooley, secretary of the National Union of Journalists.
He suggested that claimants should utilise the Press Council as a means to address their complaints, and this route was also recommended by the Press Ombudsman Peter Feeney, who proposed that lawyers inform clients about this option before taking their case.
Sasha Gayer SC was the only proponent of retaining juries, stating that they are a "fundamental concept of defamation cases" and that there was a general consensus for this among practitioners.
"By having a jury determining whether defamation has taken place means that you are asking a selection of members of the public to decide whether the plaintiff's reputation among the public has been damaged," she said.
"It's ironic to suggest that it's not appropriate to ask members of the public whether or nor there's a defence there to matters in the public interest being published."
She conceded that unpredictability in outcome and damages do exist in lengthy jury cases, and that some changes need to be made to the law, including 'offer of amends', cases heard in the Circuit Court and the use of alternative dispute resolution.
"Significant consideration should be given to using mediation in defamation actions as I think that would get people together quickly and would give plaintiffs their day out, reduce costs and conclude matters expeditiously," she said.