Record number of English solicitors admitted to Irish roll in anticipation of Brexit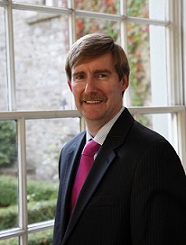 An all-time record number of solicitors in England and Wales were admitted to the Roll of Solicitors in Ireland this year, the Law Society of Ireland has said.
The figures, published in the Law Society Gazette, reveal that 1,817 solicitors in England and Wales were admitted in 2019 as of 12 November.
Since January 2016, a total of 3,837 solicitors in England and Wales have been admitted, with the number rising every year.
However, Ken Murphy, director general of the Law Society, said the tide is "abating somewhat", as the number of pending admissions has fallen to 100 from "the more than 200 consistently seen until the summer period".
He said: "This may reflect the Brexit extensions, or the confirmation by the Solicitors Regulation Authority in England and Wales that reciprocal admissions with Ireland will continue, post-Brexit."
The firm that scores the largest increase this year is Linklaters LLP, which has grown its number of solicitors on the roll by 206 to 259.
However, Allen & Overy LLP tops the overall table, with a total of 297 solicitors on the roll.