Professor Félix Mezzanotte joins Trinity Law School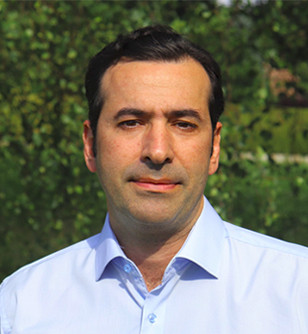 Trinity Law School has announced the appointment of Professor Félix Mezzanotte as a new member of the teaching faculty.
Professor Mezzanotte will teach courses at TCD in insolvency law and financial services law. His research has addressed legal problems in the areas of investor protection, EU sustainable finance, corporate law and governance in Hong Kong, and competition law and policy in the EU, Hong Kong and China.
His work has been published in prestigious law journals including the Capital Markets Law Journal, European Law Journal, Journal of Corporate Law Studies, Review of Banking and Financial Law, and the Journal of Antitrust Enforcement, among others.
Prior to joining TCD, Professor Mezzanotte taught law courses at the Faculty of Business of the Hong Kong Polytechnic University for almost a decade and he was awarded the Faculty of Business Award for Outstanding Teaching.
He previously worked as policy adviser for the World Bank in Washington DC in the areas of pension, access to credit and property rights and as a research associate at the Centre for Competition Policy at the University of East Anglia.
As visiting scholar, he completed research projects at Columbia Law School, Melbourne Law School, and Koguan Law School at Shanghai Jiao Tong University.
He earned his undergraduate law degree at the Universidad Nacional de Mar del Plata in Buenos Aires and graduate degrees in the UK at the University of East Anglia, SOAS and the University of Warwick.