Prison authorities cited GDPR when refusing prisoner welfare information to solicitor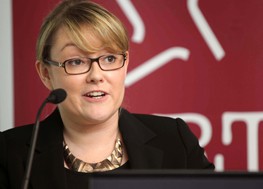 Prison authorities cited the GDPR when refusing to tell a solicitor why his client had been placed in a special observation cell, The Irish Times reports.
The decision to place the prisoner in the padded cell just before Christmas is currently subject to a judicial review before the High Court.
In an affidavit filed with the court, criminal defence solicitor Tony Collier said he was told the reasons that his client had been moved to the cell could not be shared with him over the phone "due to 'GDPR' constraints".
Mr Collier challenged this, arguing in an email to prison authorities that their position was "a misinterpretation of GDPR and that a family member and a prisoner's solicitor are absolutely entitled to information concerning a prisoner's personal welfare".
However, prison officers insisted that GDPR rules applied because they could not verify his identity over the phone.
In a replying affidavit, Mountjoy Prison assistant governor Paul Flynn said the prisoner's mother had been advised that "private and confidential information" could not be given over the phone.
Deirdre Malone, executive director of the Irish Penal Reform Trust (IPRT), told The Irish Times: "The Irish Prison Service must have systems in place for recording consent and for verification of callers so that solicitors and concerned family can be reassured about their family member's safety and health behind prison walls."
She added: "The prisoner should be informed that they have the right to contact their solicitor, and should be given an opportunity to do so as soon as practicable."