Policing Authority scrutinised Garda on Covid, diversity and sex crimes last year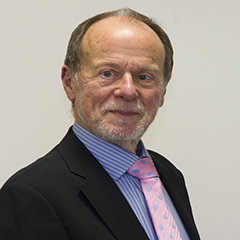 The Policing Authority scrutinised An Garda Síochána last year on enforcement of Covid-19 restrictions, diversity, sexual crime and domestic violence, the vulnerability of children and anti-corruption.
The watchdog today published its annual report for 2020, a year which it admits was "dominated" by the Covid-19 pandemic.
Chairperson Bob Collins said: "The Authority recognised from the outset of the Covid-19 pandemic that it must maintain and, where possible, strengthen its work of oversight of the Garda Síochána in these new circumstances.
"The exceptional powers given to gardaí in the emergency legislation required a proportionate response in oversight terms."
Justice Minister Heather Humphreys said: "The Policing Authority have played an essential oversight role over the past year in preparing regular reports monitoring the policing of the pandemic by members of An Garda Síochána.
"These reports have helped ensure the use of these temporary powers by gardaí have been appropriate, as well as ensuring there has not been a disproportionate impact on the most vulnerable communities amongst us."
She added: "I thank Bob Collins and all the members and staff of the Policing Authority for their continued work in helping to strengthen Ireland's policing oversight and governance over the course of 2020.
"I would in particular like to extend my thanks and sincere good wishes to those members who left the Authority at the end of the year and who, along with three former members, were part of the foundation of the Authority's oversight work.
"I would also like to welcome the four newest members of the Authority who were appointed earlier this year and I look forward to working with them over the coming period as we work to implement the changes to the policing oversight environment as recommended by the Commission on the Future of Policing in Ireland."