Plan to double PIAB postal application fees attracts backlash from solicitors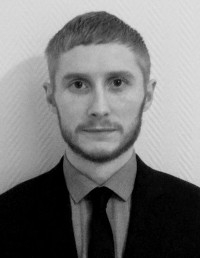 Plans to double processing fees for claims submitted to the Personal Injuries Assessment Board (PIAB) by post have come under fire from solicitors.
The processing fee for claim application forms submitted by post or email is set to increase to €90 from 1 September 2019, but will stay at €45 for claims submitted through the online form or solicitor portal.
Solicitor Norman Spicer, a personal injury specialist at Coleman Legal Partners in Dublin, told Irish Legal News his firm stopped using the solicitor portal in May after encountering issues.
Mr Spicer said: "My office was in contact with PIAB as recently as the end of May and flagged a long and varied list of issues we were experiencing and, although acknowledging the issues at that time, no further contact was received from PIAB about how these issues were being resolved.
"No information was communicated to us as to whether they had been resolved or whether any further changes were in fact anticipated."
Around half of solicitors have registered to use the solicitor portal, which launched in September 2017, a PIAB spokesperson told Irish Legal News.
However, Mr Spicer said: "Of this purported 50 per cent, I would be keen to see what percentage of that 50 per cent are firms that signed up to use the service initially but have since abandoned it and went back to making postal applications.
"If use of the service continues to grow as they say, then why are they punishing the percentage of firms that do not use it in a bid to force them to adopt it? Surely, if its use is growing, then eventually most if not all firms will adopt it naturally.
"PIAB would incentivise more legal firms to use the service if the service was improved, in my view, and more engagement on this improvement was made with the respective firms who work in this space, particularly those who trialled the service and abandoned it thereafter when issues were experienced."
A spokesperson for PIAB maintains that it has "engaged with, and continues to engage with, all stakeholders on its digitalisation journey" and said Mr Spicer's comments "do not match the general response received to the online portals".
Partners at Cantillons Solicitors in Cork, which handles a high volume of medical negligence cases, told Irish Legal News they welcomed the online portal and its advantages in terms of speed.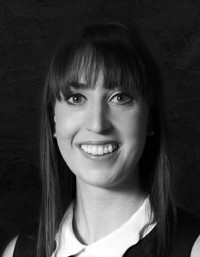 Órla Kelly, who works on medical negligence and defective medical device claims, said: "It is a new system and initial teething problem are inevitable, but it is also through use and feedback that it will approve. The IT personnel have been very helpful in responding to queries."
However, litigation partner Jody Cantillon said he was still "not supportive of the additional fees, as this is a cost which is incurred by the victim".
Mr Cantillon said: "Unfairly, in our view, it is the victim who incurs the cost of the PIAB process, even when they are successful in later litigation, should the matter not resolve at the PIAB stage."
A spokesperson for PIAB said: "The use of online methods is in line with the Public Service ICT Strategy and with practice in other State organisations, and it fits with PIAB's objective of ensuring processing of claims is as efficient as possible, which is positive for all parties.
"PIAB has for a number of years highlighted that this move to greater online use was being introduced. PIAB have engaged with, and continue to engage with all stakeholders, on its digitalisation journey. Further enhancements to the PIAB solicitor portal are expected later in 2019."