Philip Lee appoints Eoin Brereton as corporate and commercial partner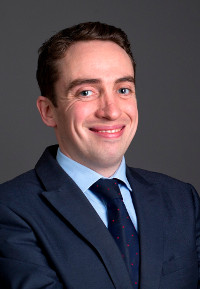 Philip Lee has announced the appointment of Eoin Brereton as partner in the firm's corporate and commercial department.
Mr Brereton, who joined the firm in 2015, will specialise in corporate advisory work and lead the commercial contracts division.
He advises domestic and international clients on their ongoing commercial contract requirements including everything from distribution and sponsorship agreements to franchising agreements and contracts for the sale on goods/services including on consignment.
With extensive experience in corporate restructuring and insolvency, he also regularly acts for leading insolvency practitioners in liquidations, receiverships and examinerships.
He is a key member of the firm's sports law team and has extensive experience in acting for the governing body of sport in Ireland.
Commenting on his appointment, Mr Brereton told Irish Legal News: "As the economy is thriving once again, the corporate and commercial law sector is very busy. With an increasing number of complex, high-value commercial transactions there's heavy demand for commercial contracts expertise.
"I'm looking forward to working with my colleagues to grow the business as Philip Lee continues to expand."