Personal injury guidelines to lead to significantly reduced payouts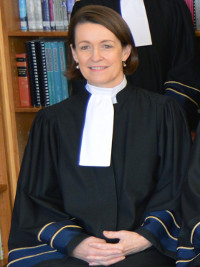 New personal injury guidelines which will lead to significantly reduced payouts in most cases have been approved by the Judicial Council.
The guidelines were drawn up by the personal injuries guidelines committee, chaired by Ms Justice Mary Irvine, and approved by the Judicial Council on Saturday at its third meeting to consider them.
Replacing the Book of Quantum, the new guidelines provide for a reduction of damages available in lower and middling injuries, while those suffering catastrophic injuries will receive a modest uplift in their award of general damages.
The adoption of the new guidelines fulfils part of the government's plan to bring down insurance costs in Ireland, though some lawyers have expressed scepticism that this will have the desired outcome.
Tánaiste Leo Varadkar said the new guidelines are "a really important step in the right direction", but that the government would examine their impact to "see if any further action is needed".
Justice Minister Helen McEntee said: "The guidelines will of course require further consideration in the coming days and I will report on the implementation of the guidelines and the initial impact they have by the end of the year.
"I want to commend the personal injuries committee, and the Judicial Council, for progressing this important matter in the area of insurance reform. This is an important part of our Action Plan for Insurance Reform, which we published in December.
"I also want to commend the work of the many groups who have consistently campaigned for reform in this area, as well as colleagues who have worked for years in government to effect change.
"I will bring proposals to Cabinet on Tuesday on how we will implement the new guidelines and how they can take legal effect as soon as possible."
The minister intends that the new guidelines will apply to all cases that have not yet been assessed by the Personal Injuries Assessment Board (PIAB).