Parole Board reviews record 114 cases in 2017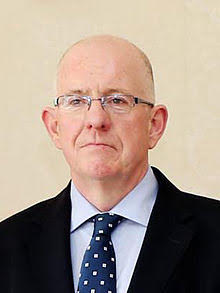 The Parole Board reviewed a record 114 cases in 2017, with its recommendations accepted in full by Justice Minister Charlie Flanagan in all but three cases.
At the start of the year, there were 349 prisoners serving a life sentence in the State, of whom 21 were granted period of temporary release.
The Board recommended periods of temporary release on a phased basis over a period of 12 to 18 months or so, from day temporary release increasing to weekend temporary release leading to a gradual re-integration with families, where appropriate.
Mr Flanagan agreed with all of the Board's recommendations with regard to these 21 prisoners.
In three cases, Mr Flanagan accepted the Board's recommendations conditionally or in part.
There were nine decisions pending at the end of the year.
While a record number of cases were reviewed in 2017, the Parole Board's annual report for 2017 highlights that its total caseload was 346 - a combination of new cases and cases at second or subsequent review stage.
In launching the report, Mr Flanagan made reference to the Parole Bill which, when enacted, will provide that all parole hearings must take place within six months of a prisoner's scheduled review date.
The minister said: "I am eager for the Parole Bill, currently being considered by Dáil Éireann, to continue its passage through the Oireachtas as quickly as possible and for the Parole Board to be placed on a statutory footing."