Over 20,000 solicitors on the Irish roll at end of landmark year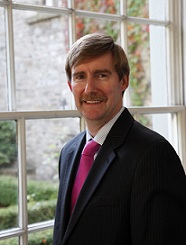 The Law Society of Ireland has celebrated the "historic milestone" of having more than 20,000 solicitors on the roll after the Brexit boost from England and Wales.
Around 1,700 solicitors from England and Wales were admitted to the roll this year alone, according to the Law Society's annual report for 2018/19.
Director general Ken Murphy said: "Over the past year the Law Society and the solicitors' profession have reached a number of historic milestones, witnessed fundamental changes and launched a number of important and ambitious new projects."
He took the opportunity to wish luck to the Legal Services Regulatory Authority (LSRA), which took over the Law Society's complaints function earlier this month.
Mr Murphy said: "This is the most significant milestone to date in the commencement and implementation of the Legal Services Regulation Act. We wish the Authority success with this important work."
The Law Society this year also rolled out a number of ambitious new projects to meet the needs of the changing and growing profession for the benefit of solicitors, their clients and prospective trainee solicitors.
"Major educational reform, a professional wellbeing programme and supports for smaller practices have already had a significant impact. The benefits of these projects will be felt for many years to come by our members and the communities they serve every day," said Mr Murphy.