Online safety commissioner 'more urgent' in context of Covid-19 pandemic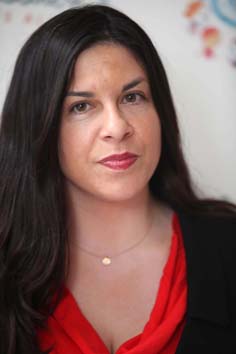 An online safety commissioner must be established as a matter of urgency, especially in the context of the Covid-19 pandemic, the Children's Rights Alliance (CRA) has said.
The rights group today published its 2021 report card, compiled by an independent panel of experts chaired by former Supreme Court judge Mrs Justice Catherine McGuinness.
The report card grades the government according to the commitments made last year in the Programme for Government in relation to children.
Tanya Ward, CEO of the CRA, said: "While the government made progress by publishing the Online Safety and Media Regulation Bill in December 2020, it failed to provide for the establishment of a proper independent complaints mechanism for children and young people if a tech platform failed to uphold their rights online.
"Children have a right to an effective remedy. For these reasons, the government is receiving a D- grade for child safety online."
She added: "This year's report card is through a Covid-19 lens. Currently, almost every child in the country is spending a large portion of their day online – whether they are receiving education, communicating with peers and family members, or accessing supports.
"More than ever, children are open to online exploitation, grooming, cyber-bullying, and exposure to harmful content. We have seen time and time again situations where tech companies have not invested enough in making the online world safer for children.
"It's critical that the legislation provides for an effective complaints mechanism with powers to take down material comparable to what's available in Australia so online tech providers can't be let off the hook."
Mrs Justice McGuinness said: "The onset of Covid-19 upended our worlds. The pandemic has and will have a significant and damaging impact on children – such as losing out on education, key milestones, and socialisation.
"While we recognise that the government has made some positive progress in the Report Card 2021, the government must prioritise children to protect their futures. Listening to the young people share their own experiences, it is clear that Covid-19 is exacerbating existing inequalities and urgent action must be taken. Despite the challenges we are all facing, no child can be left behind."