Number of solicitors on Irish roll reaches 20,531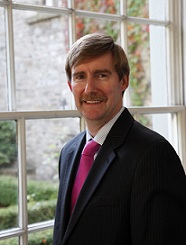 The number of solicitors on the Irish roll reached a record high of 20,531 at the end of August, the Law Society of Ireland has announced.
Writing in the Law Society Gazette, director general Ken Murphy said the "biggest factor in the remarkable rate of increase in recent years has been the tsunami of Brexit-related transfers".
In the year to date, 1,560 solicitors from the UK have taken out an additional qualification in Ireland, comprising 1,521 solicitors from England and Wales, 35 from Northern Ireland and four from Scotland.
The total figure since 2016 stands at 3,706, of which 3,564 are from England and Wales, 134 from Northern Ireland and eight from Scotland.
Mr Murphy said: "However, it is important to understand that these solicitors are enrolling, but not arriving, in Ireland.
"Only a handful of them – probably less than ten – have actually moved to this jurisdiction to practice and be regulated here. The others remain at their desks in London, Brussels or other international legal centres."
He added: "These 'Brexit refugee' solicitors are seeking to preserve, to the maximum extent they can, their status as practitioners of EU law post-Brexit.
"Most, if not all major international law firms have large numbers of solicitors who have undertaken this process."
The two international firms who has signed up the most solicitors to the Irish roll as of the end of August are Allen & Overy with 287 solicitors and Linklaters with 250 solicitors.