Northern team wins inaugural IronLaw Triathlon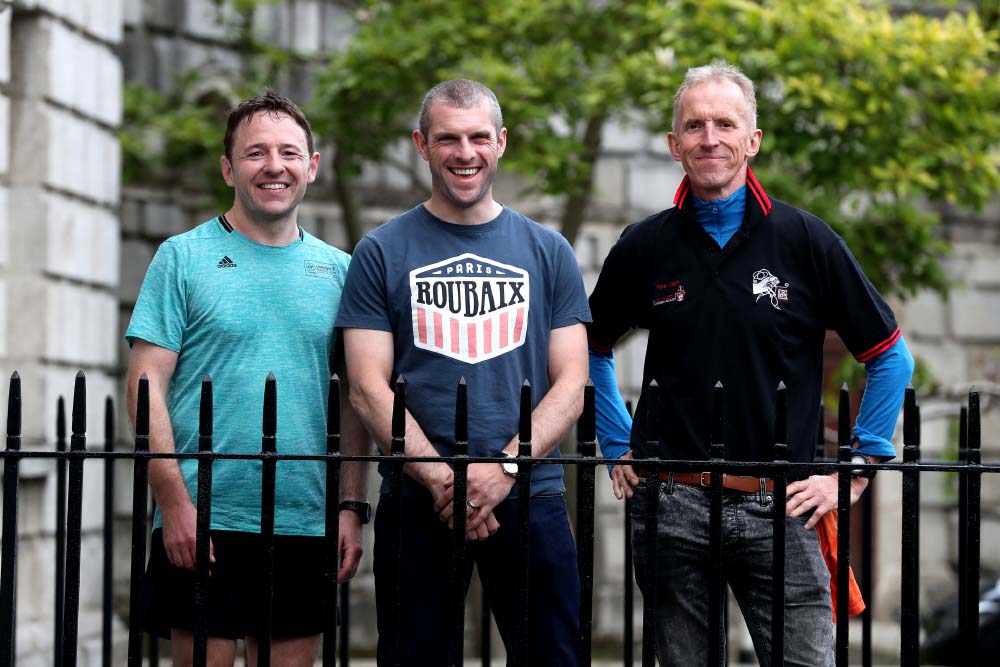 Solicitors from Northern Ireland triumphed over their southern colleagues in the inaugural IronLaw North South Triathlon Challenge at the weekend.
The Law Society of Northern Ireland team – Peter Jack from RG Connell & Son, Darren Toombs from Carson McDowell and Adam Wood from Campbell & Haughey Solicitors – brought home the winning trophy on Friday evening.
They were competing against the Law Society of Ireland team, made up of Louth solicitor Ivan Feran, Dublin solicitor Stuart Gilhooly and Donegal solicitor Brian McMullin.
The triathlon involved the most exhaustive physical challenges and encompassed three provinces, six counties and at least six border crossings over the course of one day all in support of the Solicitors' Benevolent Association (SBA).
The teams have raised in excess of €20,000 so far, all of which will go towards supporting the work of the SBA, which helps solicitors and their families who are experiencing difficult times.
Suzanne Rice, president of the Law Society of Northern Ireland, said: "On behalf of the Society I wish to congratulate Peter, Darren and Adam for not only winning the Iron Law Triathlon challenge 2019 but also for committing themselves to this mammoth challenge and raising over €20,000 for the Solicitors' Benevolent Association. A fantastic achievement on the part of all both teams of solicitors."
You can support both of the competing teams by making a donation via JustGiving.