New legal partnerships spark concern over future of independent referral Bar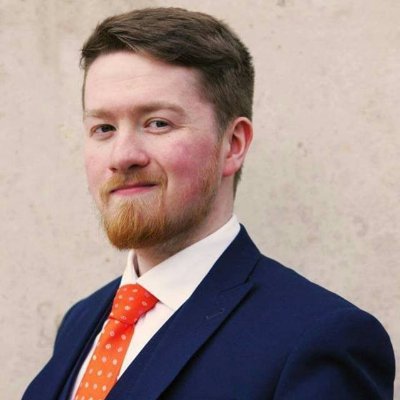 Barristers and solicitors will be able to form legal partnerships together under new legislation announced by ministers this morning – in spite of concerns that the reforms will undermine the independent referral Bar.
Justice Minister Heather Humphreys and minister of state James Browne today published the general scheme of the Courts and Civil Law (Miscellaneous Provisions) Bill 2021, which is being drafted as a priority.
"A key reform of this bill is that it will facilitate the introduction of new legal partnerships, which will enable barristers and solicitors to jointly provide legal services for the first time, thereby offering a greater range of services and legal expertise to their clients," Mrs Humphreys said.
However, practising barrister Andrew McKeown BL told Irish Legal News: "The new model proposed carries with it none of the attendant benefits of the independent referral Bar."
The Legal Services Regulatory Authority (LSRA) carried out a consultation on the introduction on legal partnerships in 2017 and noted, in its final report, the "strong reservations voiced by the Bar Council and Honorable Society of King's Inns about the overall concept".
It also noted that the former Competition Authority had suggested in a 2006 report that "it is possible a large number of the most capable advocates would be enticed to work for the larger city-based firms" and therefore "smaller rural and urban clients would no longer be able to access those advocates".
"As a result there could be a reduction in the supply and quality of advocacy service for smaller buyers," it said. "However, these worries are only likely to arise if the largest solicitors tie up a significant proportion of the currently independent barristers."
Commenting on the new bill, Mr McKeown said: "The Bar of Ireland is built on the cooperation of over two thousand colleagues. Its vast stores of knowledge present in its large libraries and databases pale in comparison to the combined knowledge of these barristers. These proposed partnerships could not provide this.
"They would be less likely to engage barristers outside of their membership. This would limit the expertise that consumers engaging them would have access to."
He added: "Most law firms in the country are small. Over 2,000 solicitors firms in Ireland have five or fewer solicitors. The current system of solicitors' firms briefing independent counsel means that the small firm and the large firm have equal access to the referral Bar.
"Small firms instructing counsel can, and do, compete with large firms every day in our courts. This means that consumers have equal access to specialised advocacy, and legal costs are reduced by the engagement of barristers only when it is necessary."
The Department of Justice has said it will "now work closely with the Office of the Attorney General to progress the bill to ensure publication in the summer session".