New firm Power Law LLP to focus on business clients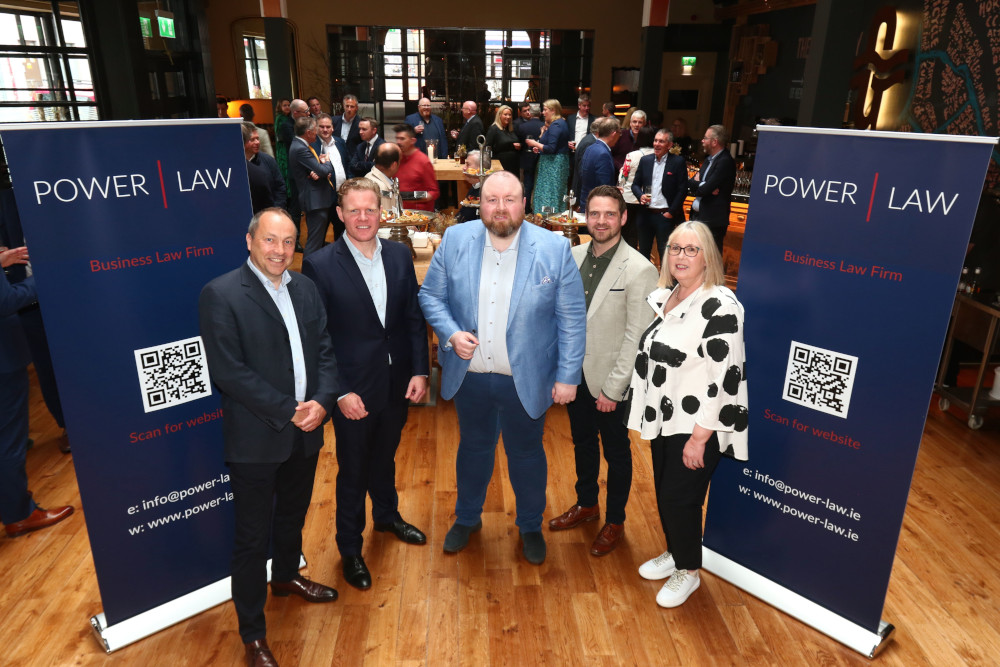 A new business law firm led by corporate finance solicitor Andrew Power has opened its doors in Galway and Dublin.
Power Law LLP will focus on providing sophisticated legal services to SMEs, business owners, company owners and investors.
Mr Power, who previously headed the banking and finance department at LK Shields Solicitors LLP, where he spent 14 years of his career, serves as managing partner of the new firm and head of its corporate, commercial and finance practices.
Cathal Hester, formerly of Matheson and LK Shields, heads the firm's real estate and construction practices. Eoin Mullowney, formerly of A&L Goodbody and ByrneWallace, heads its dispute resolution, insolvency and restructuring practice.
The partners are supported by consultants Michael Kavanagh, a former LK Shields partner who served as chairman of the firm between 2016 and 2020, and Ward McEllin, a past president of the Law Society and a dispute resolution, public administration law and private client specialist who previously served as principal of Patrick J McEllin & Son Solicitors for over 35 years.
Commenting on the launch of the firm, Mr Power said: "As the Irish legal market continues to undergo a period of significant restructure, we identified an opportunity to provide focussed, sophisticated business law advices to SMEs, business owners, company officers and investors.
"Our low overhead, flexible work model allows us to tailor our services to the specific legal needs of our clients and provide access to truly partner-led, market-leading legal services in a flexible and affordable manner.
"Recognising that the legal burden for all companies and individuals continues to increase in terms of complexity and cost, we intend to provide an experienced, specialised value driven solution to our clients as their trusted legal advisor.
"Our experience allows us to identify potential issues for clients at an early stage and deliver strategic advice to minimise cost and risk."