New Courthouses of Ireland art print signed by Chief Justice O'Donnell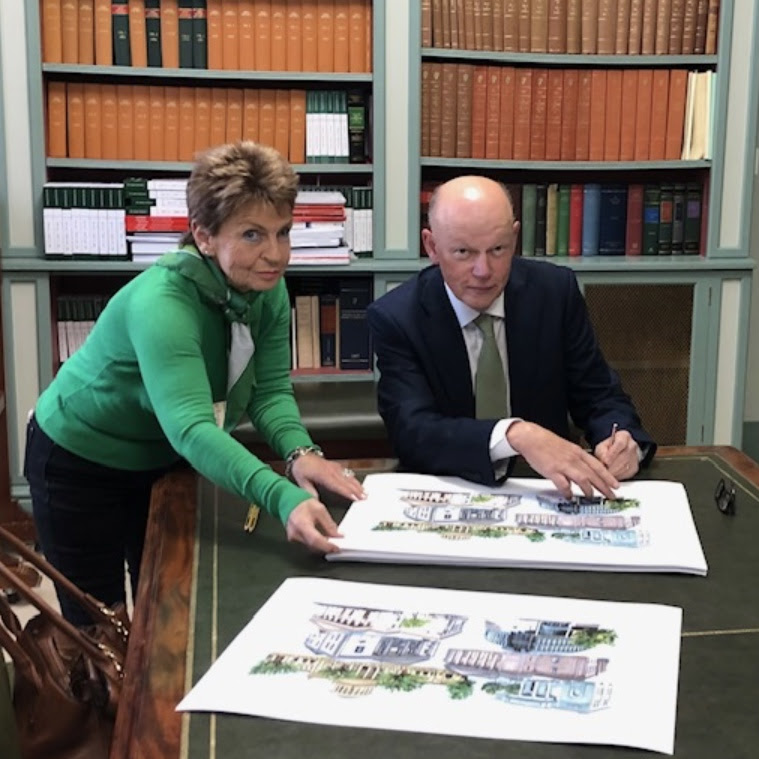 Leading Irish art publisher Hanna Fine Art has just revealed details of its latest legal art print.
The edition is a montage of original paintings of Irish courthouses by artist Conor Rafferty.
Courthouses of Ireland illustrates the rich architectural heritage of Ireland's iconic courthouses and reflects the traditions and history of the legal system throughout Ireland.
The print features Dublin's historic Four Courts, the contemporary award-winning Criminal Courts of Justice and the iconic courthouses of Cork, Galway, Limerick and Waterford, making it a real "must-have" for collectors of Irish legal memorabilia.
The print has been published by Hanna Fine Art in a limited edition of only 150 prints, all of which have been hand-signed by Mr Justice Donal O'Donnell, Chief Justice of Ireland, to create a truly unique and historic Irish legal collectible.
Maria Hanna of Hanna Fine Art commented: "We are delighted with the initial response to this print, which has clearly caught the imagination of legal professionals across Ireland, as almost 50 per cent of the entire edition has already been pre-ordered. I would like to thank Chief Justice O'Donnell for signing the prints and creating a very special Irish legal collectible."
To preserve the value and integrity of the print no further copies will ever be published or signed outside the exclusive edition of 150 prints.
The print is available framed or unframed exclusively from Hanna Fine Art at 085 112 2388 (ROI) or 07711 725865 (UK) or www.hannafineart.co.uk.
Readers of Irish Legal News can save £100 off the published price by clicking here and using code COI100 at checkout.