Mr Justice Kelly to join experts in appraisal of Mediation Act 2017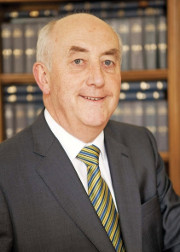 Mr Justice Peter Kelly, president of the High Court, will join mediation experts in Dublin today to examine the impact of the Mediation Act 2017 one year on from its commencement.
Other speakers at the event in Blackhall Place this afternoon include Ger Deering, the financial services and pensions ombudsman; Helen Kilroy, partner at McCann FitzGerald; Andy Rogers, director of communications at the CEDR in London; and Diana Wallis, senior fellow at the University of Hull.
The "Mediation in the Civil Justice System" event is being hosted by the Law Society of Ireland in collaboration with GEMME (Groupement Européen des magistrats pour la mediation) and CEDR (Centre for Effective Dispute Resolution).
The event will include the launch of a new Law Society client care leaflet, titled "Your Guide to Mediation", which contains basic information to support advice on mediation given to clients by their solicitor.
William Aylmer, a solicitor, mediator and chair of the Law Society's alternative dispute resolution committee, said: "Mediation has become increasingly visible in all aspects of the civil justice system as a result of the new Act. Its role is progressively to the fore in news reports of high-profile civil actions and High Court cases are frequently postponed or adjourned to allow the parties to reach resolution through mediation.
"Solicitors play a key role in the increasing importance and success of mediation, either as accredited mediators or in assisting or representing parties in mediation. We know from our own experience as a profession and the experience of key stakeholders such as the Financial Services and Pensions Ombudsman (FSPO) that mediation has taken firm root as a vital part of the mainstream civil justice system and is achieving its aims of faster, mutually-agreeable resolution of disputes."