More than 1,250 people made wards of court since 2015 capacity law was approved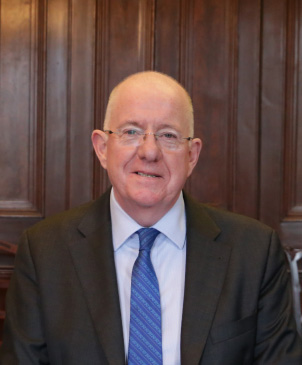 More than 1,250 people have been made wards of court since legislators approved an overhaul of capacity law which has yet to come into force.
The Assisted Decision-Making (Capacity) Act 2015 aims to provide a modern statutory framework to support decision-making by adults with capacity difficulties, but it remains unclear when the law will be commenced.
Speaking in the Dáil yesterday, Independent TD Catherine Connolly criticised the number of people who have been made wards of court "since the Oireachtas decided that this was not the right way to proceed".
The number of people declared wards of court was 290 in 2016, 325 in 2017 and 327 in 2018, and 316 have been declared so far in 2019.
Ms Connolly told TDs yesterday that key Oireachtas committee had issued a number of reports "putting us on notice that the system is not fit for purpose, it is outdated and that it is not in keeping with our obligations".
Justice Minister Charlie Flanagan said: "I am very conscious of the point raised by the deputy and I am also very conscious of her interest and that of others in this House in this area of law over several years. I am very keen to see progress on the implementation of the legislation as enacted."
He added: "When the Act is fully commenced, the law will be changed from the current all or nothing status approach to a flexible functional definition, whereby capacity is assessed only in relation to the matter in question and only at the time in question."
The minister said preparations are being put in place to allow for further commencement orders for the provisions of the 2015 Act when the director of the new Decision Support Service (DSS) within the Mental Health Commission is ready.
Dublin solicitor Áine Flynn, formerly of KOD Lyons, was appointed as the inaugural director of the DSS two years ago.