Mental health experts to address Law Society conference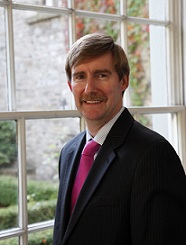 Mental health experts will discuss the importance of mindfulness in improving general mental health and productivity at a conference organised by the Law Society's younger members committee later today.
The conference, organised in partnership with Law Society Finuas Skillnet, is one of a series of initiatives marking Mental Health Week and follows research finding that 57 per cent of solicitors frequently experience very high or extreme levels of stress.
Speakers at "The Mindful Lawyer" this afternoon include Antoinette Moriarty, a psychotherapist and Law School psychological services manager at the Law Society; Gerry Hussey, a performance psychology consultant; and Ursula Cullen, a solicitor and mindset coach.
Ken Murphy, director general at the Law Society, said: "It is important for solicitors, and all working professionals, to recognise the signs that they need to take a break and to find that golden 'work-life balance'.
"Anything that can help us to manage the daily challenges of law, such as mindfulness tools, skills and daily thoughtful practices, should be embraced. Mindfulness practices are in the interests of both the employer and employee. Happier and healthier staff will lead to a more productive and efficient workforce.
"As the conversation around wellbeing and mental health is still opening up, events like The Mindful Lawyer, which bring the topic of our mental health to the fore, should be encouraged."