McCann FitzGerald wins double at the Lexology Client Choice Awards 2021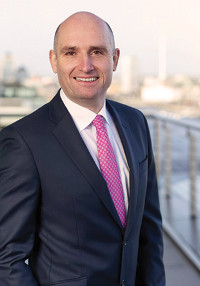 Two lawyers at McCann FitzGerald have been recognised at the Lexology Client Choice Awards 2021 for a second time.
Real estate partner Jennifer Halpin was awarded with the Client Choice Award 2021 in Ireland's real estate category.
Seán Barton, consultant in the firm's disputes and investigations group, was named as the exclusive winner for Ireland in the investigations category.
Managing partner Barry Devereux said: "We are very proud of Jennifer for this outstanding achievement, which evidences the firm's continuous commitment to providing the best possible service to our clients in the real estate sector.
"This is the second time that Jennifer has won this prestigious award and it underscores her well-deserved reputation in the market.
"Our investigations practice group comprises a mix of sectoral and industry expertise and experience in forensic investigative techniques, white collar crime and public law enforcement work.
"This is the second year in a row that Seán has been recognised for his outstanding work and unstinting dedication to our clients in this area, which underscores the high-calibre expertise he and colleagues in this area bring to this demanding and growing area of focus for the firm."