McCann FitzGerald partners recognised at Women Leaders Awards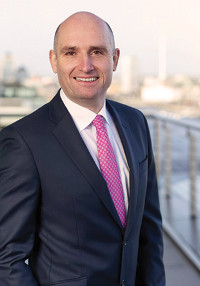 Six partners at McCann FitzGerald LLP have been recognised at the 2022 ILFR200 Women Leaders Awards for their professional contributions in their respected fields.
The awards were given to Catherine Dean, partner in aviation and asset finance; Hilary Marren, chair of the firm and also a partner in the aviation and asset finance group; Lisa Smyth, restructuring and insolvency partner; Georgina O'Riordan, partner in aviation and asset finance and leader of the finance group; Judith Lawless, finance partner; and Gill Lohan, corporate partner.
Catherine Deane and Hilary Marren were recognised for the fifth consecutive year, alongside Lisa Smyth who was recognised for the second consecutive year. Georgina O'Riordan, Judith Lawless and Gill Lohan were recognised for the first time by the ILFR1000 in this year's awards.
Managing partner Barry Devereux said: "I'm delighted that the calibre and expertise of these six partners is once again being recognised by ILFR1000. Their contribution to both the legal market and our firm has been immense and I'd like to thank them for their unwavering commitment to their respective practice areas."