McCann FitzGerald partner sounds alarm over impact on no-deal Brexit on cross-border cases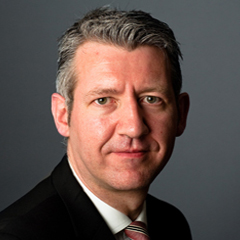 A senior Irish lawyer has sounded the alarm over the impact of a no-deal Brexit on cross-border cases and enforcement of court judges, the Irish Independent reports.
Seán Barton, partner at McCann FitzGerald, said cases requiring international co-operation, such as cross-border fraud cases or child abduction cases, would become much more complex if Britain crashed out of the EU.
Giving an example, he said: "If someone in the UK has defrauded me out of €500,000 and the money is sitting in a bank account in Dublin, as of right now I can issue my claim in the UK courts and the High Court in Dublin can assist, under cross-border co-operation, and give me an injunction freezing that bank account.
"But if there is a hard Brexit, after April 1 the Irish court couldn't give an injunction in those circumstances because there is no legal basis for it to do that."
The European Commission published a notice earlier this month on the impact of a no-deal Brexit on civil justice and private international law.
The notice warns that EU rules on the enforcement of cross-border judgments will now longer apply to UK court judgments after a no-deal Brexit, even if the judgment was handed down before the withdrawal date, unless the judgment has gone through an exequatur process.
Mr Barton said the uncertainty of cross-border enforcement of court judgments could be alleviated through a withdrawal agreement.
He added: "If that doesn't happen, courts can only act on the basis of statutory powers given to them. They can't pluck an ability to recognise a foreign judgment, or to help a foreign court, out of thin air."