Maynooth University appoints Dr Oisin Suttle as assistant professor of law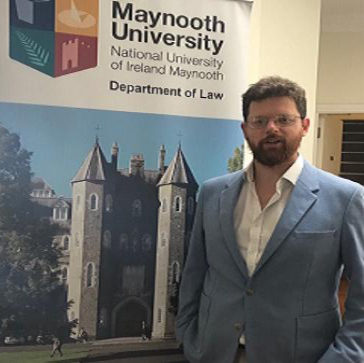 Maynooth University Department of Law has announced the appointment of Dr Oisin Suttle as assistant professor of law.
He previously taught at Queen's University Belfast, the University of Sheffield and University College Law, and has practised commercial law with a leading Dublin law firm.
Dr Suttle's research interests are primarily in international law, including in particular international trade law, and legal and political theory.
His work addresses fundamental political and moral questions in international economic governance, including how we should understand the demands of justice and equality in the international economy, what grounds the legitimate authority of international laws and courts, and what role moral concerns should play in the interpretation of international treaties.
His 2017 book, Distributive Justice and World Trade Law: A Political Theory of International Economic Law (2018, Cambridge), was recently shortlisted by the Society of Legal Scholars for its prestigious Peter Birks Prize.
Dr Suttle holds a degree in law from University College Dublin, a degree in international relations from University of Oxford, and a PhD on the philosophy of international economic law from University College London.